Stepping Up to the Plate
As warmer weather approaches in Allen, the baseball team is swinging into action. The team has reported feeling excited for district play and hope for more support from fans going forward.
"People hate on baseball for being boring and long," junior captain Brady Coe said. "Baseball is a really fun game to watch, especially really intense high scoring games. If people would go to the right games they would see that it's just as fun as football or basketball."
The team is led by four captains:seniorsLathan Van Ausdall and Blake Martinez and juniors Brady Coe andJonathon Van Eerden. 
"Brady is one of the best captains we have, he's super vocal, he's been around forever and he has a lot of experience," junior outfielder Carson Kimball said. "Lathan is more of someone that leads through actions, and Johnny is the same way. Blake is a nice guy and will pick you up if you're struggling and if you're having a bad day he's just there for you."
As district play draws closer, Coe said he is confident in the captain's ability to lead, and the team's ability to succeed.
"Together we can lead a team really well, between all of us there is 11 years of experience for our captains and I think that speaks a lot," Coe said. "We are still getting comfortable with each other, but right now I feel like we have great team chemistry as a team."
When asked about common misconceptions in baseball, both junior captain Jonathon Van Eerden and Kimball, referred to the lack of energy and attention the sport receives. 
"A lot of people think it's really boring but it can get exciting when stuff happens," Van Eerden said. "Baseball is a mental game, you fail much more than you succeed."
Your mental focus is important in any sport, including baseball. 
"Hardest part about baseball is not getting down on yourself because it can be mentally frustrating at times," Kimball said. "I try to just forget about the mistakes, because there's bigger things in the world to think about than the singular mistake you made."
The team uses music to get locked in before working out or even walking up to hit. With walk up songs ranging from rap to rock, it's unique for every player.
"My walk up song is Sweet Child of Mine," Kimball said. "I was working out one day and I can't work out to rap music anymore, so I just searched up really hard rock and was shuffling through and found this really cool song."
Allen baseball is getting ready to face its biggest rivals, Denton Guyer and Prosper. Eagles baseball will play its first season game against Denton Braswell on March 3 at 7:30 p.m.
"We swept Guyer last year and tied against Prosper," Kimball said. "Every game is a good game and most district games are pretty close. We treat every game the same, but we're maybe a little more locked in for big games."
Leave a Comment
About the Writer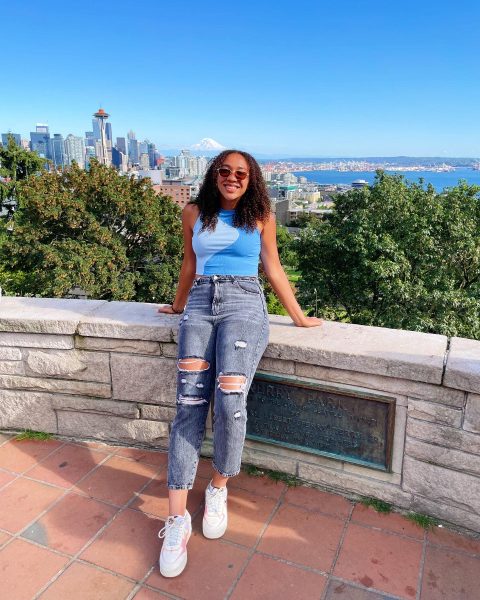 Sydney Williams, Online/Social Media Editor
"I am an avid reader and love being on the news staff. I'm also a soccer player and play for DKSC and Allen. I'm super excited for this year."