Athletic Trainer Spotlight
Growing up in Allen, Friday nights are spent going to the glowing stadium and watching the Allen Eagles play football. Tailgating, a raging student section, and pretty much the entire town sitting in the stands to support. However, some of the football players' biggest supporters are the ones we don't always notice. Allen's athletic trainers hold the team together with literal bandages, and support the team every game and practice, deserving so much more attention than they receive. 
While part of their job is to keep the team hydrated, athletic trainers are not water girls. Despite what many may think, the student trainers at Allen do so much for every sport. 
"We attend all of the practices and all of the games for pretty much all of the Allen sports. So right now, since it's football season, we go to every practice, every game, we're there early in the morning for treatments to make sure our athletes are ready to play that day," head student trainer Grace Walston said.
When a player goes down, everyone holds their breath in anticipation. Meanwhile, the athletic trainers are sprinting towards the player and doing everything they can to help them recover. We are always thankful when a player is finally able to return to the game after an injury, but we also should be thanking the people that make it possible.
"We're responsible for the prevention and management of injuries. Once a player is hurt we're the ones to respond to them, take care of them, and nurse them all the way back to health, where they can play at their full potential," Walston said. "I would say the most common injuries tend to be knee related injuries, so whether it's an ACL or MCL, strain, or you dislocate your knee. We deal with a lot of dislocations as well."
Being a trainer at Allen is a full-time job. On top of homework, trainers go to every practice, game and treatment session. Time management is a struggle most teenagers have, without the additional stress of having a part-time job.
"We practice from 3 -7:30 p.m. every day, so that definitely makes managing our time a little difficult outside of school. Along with the practices, we come in for treatment every morning from 6:30 – 8 a.m.," Walston said. 
Without a lot of recognition, trainers continue to work, balance school, and juggle their social lives every day. 
"Just look out for the trainers on the field. A lot of people don't tend to notice everything we do, but if you kind of just look for us, you'll notice," Walston said. 
Although the job isn't easy at times, many of the trainers agree that it can be very rewarding.
"You grow close with the trainers on your team with all the time spent together, and it becomes a job that you get to do surrounded by your friends," student trainer Aliza Khan said. 
It's very easy to not notice the little things when you're watching a football game at a big, shiny stadium, surrounded by all your friends and family; however it's important to recognize the people that make these nights possible.
View Comments (1)
About the Contributor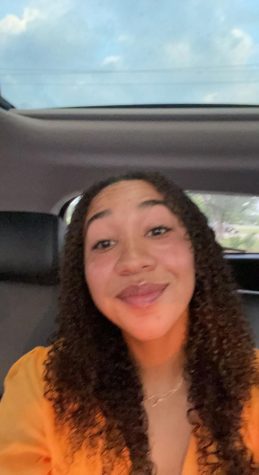 Sydney Williams, Sports Editor
"I am an avid reader and love being on the news staff. I'm also a soccer player and play for DKSC and Allen. I'm super excited for this year."