St. John Bosco Preview
The leaves are falling, the air is becoming brisk, and the footballs have begun snapping once again. 
Football season has arrived and with the brand new coaching staff that arrived this summer, the Allen Eagles will face one of their toughest opponents to ever step foot in Eagle Stadium, St. John Bosco. While the previous head coach, Chad Morris, originally scheduled the game, it's new head coach Lee Wiginton that will have to face them tonight.
"Philosophically, I would never be in support of playing out of state private schools, or even private schools that are able to recruit kids, or have kids come over from all different regions," Wiginton said, "But with that being said, I want to play the best." 
While he may not support the original call to play this team, the game is on nevertheless. Last year Allen was defeated by Atascosita and lost their home win streak of 122 games; this was a hard loss due to the pride that Allen carried of never losing on their home field. However, records are not something at the front of Wiginton's mind.
"I guess that was sad for the program that they lost that game. I think it's probably a little unrealistic to think they never would've lost one at the stadium. But when you ask what we're focused on right now, it's just trying to get better every single day," Wiginton said. "We're trying to get the team to understand the level of toughness that we want them to have, the level of fight, and competitiveness we want to see on a daily basis. Just focusing on us getting better, knowing that each and every opponent we play will be a great opponent this year."
Although Allen has lost their home win streak, St. John Bosco has a streak of their own that has yet to be broken. Bosco hasn't lost an out-of-state school game, home or away, since 2017. This intimidating game will set the tone for Allen's season, and has been looming overhead for fans and players alike. However, Wiginton has few concerns for Allen's success this year.
"I don't have any worry going into the season, I'm just excited to see the guys play and see what they do. They have tremendous pride in their school and their community, and it's so fun to watch them work every day," Wigington said, "I'm just excited to see them go out there and do what they love to do." 
Wiginton is well liked among the players, and has brought this team closer than ever, according to junior, four-star weakside defensive end, Zina Umeozulu.
"I feel confident with the new team, and I feel like the new coaching change was a good thing," Umeozulu said. "The new coach has been working hard, he got us tougher, and I feel like he's doing his best for us. The starters, we all know our job and we all know what needs to be done. We're just ready to get out there and work."
Allen's offense scheme this year is something junior wide-receiver Messiah Washington feels strongly about. 
"I'm confident in [the] plays, I'm confident in my quarterback, linemen, and [them] doing what they need to do," Washington said.
The players, coaches, and fans should all be ready for a Friday night lights they won't forget.
"I want our kids to go out there and battle every snap. To rally around each other, believe in each other, celebrate each other, come together, and pick each other up when we're down. Just to look like a team," Wiginton said.
Allen is in for a battle no one wants to miss. 

Leave a Comment
About the Contributor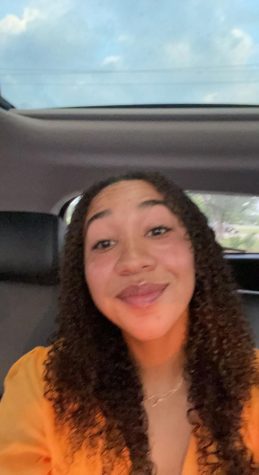 Sydney Williams, Sports Editor
"I am an avid reader and love being on the news staff. I'm also a soccer player and play for DKSC and Allen. I'm super excited for this year."