Allen Beats C.E. King, 49-14
The Allen Eagles defeated the C.E. King Panthers, 49-14. Allen achieved their first victory under head coach Lee Wiginton and the first of the 2022-2023 season.
C.E. King was coming off a victory on the road at Crosby, 63-7. Allen, on the other hand, dropped its home opener to the out-of-state powerhouse St. John Bosco, 52-14.
The first quarter began with King winning the coin toss, and deferring. Allen had a quick three-and-out, which King then reciprocated. On their next drive, Allen put scored a 38-yard touchdown, with a converted two-point conversion. Defense became a consistent strength from this point onward. While Allen had an interception called back by a penalty, they followed it up with a fumble recovered by four-star EDGE Zina Umeozulu. Running Back Kayvion Sibley scored his first of many touchdowns on the ensuing drive, this one being a 51-yarder; although this time, the two-point try was no good. King had yet another three-and-out on its next drive, however, a huge punt pinned Allen at its own nine-yard line. King ended the first quarter with 5 flags, with each coming in key circumstances that put them in a hole. The score at the end of the first quarter was 14-0, with Allen leading.
The second quarter was much of the same. While Allen had an unsuccessful first drive, a sack by Kaleb Nettles and a few incompletions gave Allen the ball back. Sibley had back-to-back powerful runs, Messiah Washington had a big catch, and a defensive mishap caused Sibley to stand alone in the endzone, catching a 12-yard score. On King's very next drive, Allen linebacker Aiden Graham intercepted a pass and Allen set up shop on King's 20-yard line. While a penalty pushed Allen back, a 23-yard reception by Davon Mitchell gave Allen their 28th point of the game. While King put together a solid drive, a penalty shallowed out the drive. Kayvion Sibley had a monstrous run, scoring from 77 yards out for his third score of the game. King let the clock trickle out, and Allen went into the half winning 35-0.
The second half started with a bang as King had a 73-yard pass to put them at Allen's 2. This was in vain, however, as Allen forced yet another fumble, and started their first possession of the half at their own five. A chunk play gave Allen a first, and Sibley scampered for an 84-yard run, his fourth score of the day. King quickly struck back, as a 58-yard touchdown reception scored their first points of the game. Allen had a quick possession that resulted in nothing, which King capitalized on with a 30-yard score. The rest of the quarter was a defensive showcase with consistent three-and-outs. Allen went into the fourth winning 42-14.
The fourth quarter was a showcase for Allen's depth. As the secondary group came in, a long score gave Allen 7 more points on the board. Big plays by both teams were wiped out by penalties. In the end, Allen came out on top, 49-14.
Allen improved to 1-1 on the season, and they will try to keep the streak going at a neutral-site game against Arlington Martin next Friday. As for C.E. King, they will try to bounce back at home against Pearland on Friday.
Leave a Comment
About the Contributor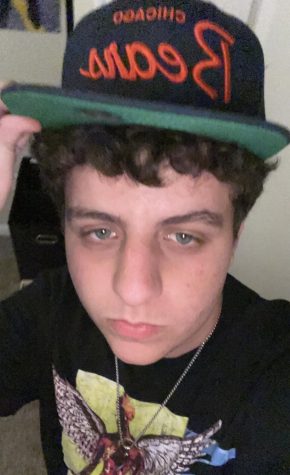 Joshua Moro, Senior Managing Editor
"In my free time, I enjoy writing, playing video games, watching sports, and listening to music. I chose to be on the newspaper team because of my love...