Allen Beats Rock Hill, 34-14
Allen won its matchup at home against Rock Hill, 34-14. This is now Allen Football's 5th straight win, as it most recently won on the road against Braswell, 43-7. Rock Hill, however, was trying to get back on track after a 49-0 shutout against Prosper.
Allen won the coin toss and deferred. Allen's run defense came up big on the early downs which set Rock Hill back, and forced a punt. Receiver Messiah Washington caught a deep pass that set up Allen in Rock Hill's territory. Their first offensive possession ultimately resulted in a 9-yard touchdown reception by Davon Mitchell on 4th and short. The extra point was no good, however. 
Allen was again able to slow down Rock Hill's offense, even after an unsportsmanlike conduct penalty put Rock Hill at midfield. Allen was pinned deep with a punt, but a 71-yard run by Kavyon Sibley switched fields for the offense — however, a penalty near the end of the run pushed Allen back and made them lose the momentum of the drive. 
Allen was forced to punt for the first time in the game. Rock Hill immediately pushed into the red zone after a long run. The final play before the half was a 3rd and 7 pass for a touchdown for Rock Hill. The quarter ended with Rock Hill leading Allen 7-6.
Allen began the second quarter at midfield, but the possession didn't last long. A 46-yard touchdown by Messiah Washington gave Allen the lead right back. Rock Hill's offense continued to stall — as they had back-to-back  3 and outs. Unfortunately for them, Allen found a way to score on both of their drives that followed the 3 and outs. Rock Hill had finally found some momentum right before the half, but were unable to score as time ran out. Allen went into halftime with the lead, 27-7.
The second half started with Allen taking a short kick to their own 48-yard line. They were not able to take advantage of the positive field position and ended up punting to Rock Hill's 20-yard line. 
Rock Hill was unable to do much deep in their own territory and punted back to Allen. A quarterback scramble by Michael Hawkins had Allen set up shop at Rock Hill's 30-yard line. Allen didn't capitalize, however, as a botched handoff caused a fumble recovered by Rock Hill. Rock Hill returned the favor, fumbling around Allen's 30 with Allen recovering. Allen pushed into Rock Hill territory and attempted a long field goal, which was unsuccessful. Rock Hill had a long drive but was unsuccessful on 4th and 7 on the final play of the quarter. A quiet quarter, the score remained Allen up 27-7.
The final quarter of the game started with a bang, as Michael Hawkins connected with Messiah Washington on a 55-yard score to give Allen a 34-7 lead. 
Rock Hill threw an interception on the ensuing drive, to which Allen then responded with an interception of their own. Rock Hill converted a positive possession, as they drove the ball downfield and scored a 3-yard touchdown run to make the score 34-14, which would remain as the final score.
Allen improved to 3-0 in conference play and 5-1 in overall record.
 They will have a bye this next week, then will come back home against McKinney Boyd on Oct. 14. Meanwhile for Rock Hill, they move to 1-1 in conference play and 2-4 in overall record. They have a bye next week as well and will face Little Elm at home.
Leave a Comment
About the Writer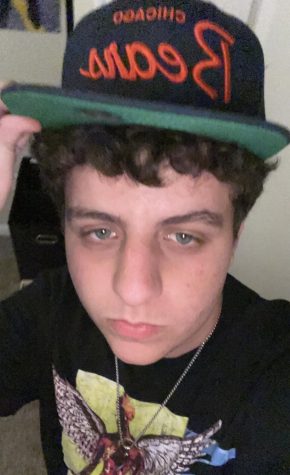 Joshua Moro, Senior Managing Editor
"In my free time, I enjoy writing, playing video games, watching sports, and listening to music. I chose to be on the newspaper team because of my love...