Allen Defeats McKinney Boyd, 52-24
In it's first game of conference play, the Allen Eagles defeated the McKinney Boyd Broncos by a score of 52-24. Allen was coming off a neutral-site game victory against Martin by a score of 27-16, while Boyd was trying to get back on track after a loss at home against Plano West, 24-21.
The first quarter started with Boyd winning the coin toss and deferring to the second half. Allen's first drive was jolted by a 39-yard draw by quarterback Michael Hawkins. The following play, a defensive pass interference in the endzone, pushed Allen to Boyd's 10 yard line. Runningback Kayvion Sibley capped off the drive with a 2-yard touchdown run. A failed two-point attempt made Allen come away with 6. Boyd's first drive had plenty of momentum early on, however Allen's defense got it together. A big tackle for loss by defensive lineman Timothy Brantley set the tone, and defensive back Emery Lasseter got an interception which was returned deep into Boyd's territory. The Eagle offense returned the favor with a score, this time by runningback Michael Crowder. An offsides on the PAT made it favorable for a second attempt at a two-point conversion, where Kayvion Sibley punched it in on the wildcat. 14-0 Allen early on put some pressure on Boyd to score. The Boyd offense was assisted by their special teams unit, as the kickoff return put them at Allen's 48. Penalties on back to back plays made it a third and long, and Boyd only gained a few yards back. The first punt of the game was a good one, pinning Allen deep into it's own territory. After a 26-yard reception by receiver Davon Mitchell, Michael Hawkins connected with receiver Allen Wimberly on a 35-yard pass, making Allen set up shop in positive field position. The same wildcat formation that was successful on the two-point try worked for a touchdown, as Kayvion Sibley scored his second touchdown of the quarter — sending Allen into the second quarter leading 21-0.
Boyd kicked off the second quarter with a bang, as quarterback Ryan Shackleton scrambled 69 yards and set up the offense at Allen's 1 yard line. They quickly scored a touchdown, cutting into Allen's lead and making the score 21-7. Allen's first possesion of the quarter was a three and out. A good punt by punter Dylan Mauro pinned Boyd inside their own 20. Boyd's offense once again took advantage of busted coverage, hitting a wide open reciever for 77 yards and setting Boyd up at Allen's 3. Although a false start put them back 5 yards, Boyd still found a way to connect on a pass in the back of the end zone. Quickly, Boyd made this game very competitive, trailing by only 7 in a 21-14 game with about half of the quarter complete. Allen's offensive struggles continued as on only their second play of the drive was a fumble recovered by Boyd. Allen's defense made a stand, forcing a turnover before Boyd had the opprotunity to score. Allen, needing a win on the offensive side of the ball, got just that in Kayvion Sibley. Sibley broke free for a 65-yard touchdown, his third of the game. With Allen up 28-14, and Boyd looking to respond, Allen linebacker Drew King intercepted the ball on the first play of the drive, putting Allen's offense in solid field position. Allen kicked a field goal, sending the game into halftime with Allen up 31-14. 
The second half began with a complete Boyd offensive drive. While getting down deep into Allen territory within the first few plays, they had to settle for a field goal. In Allen's first possession, a promising looking drive dried up around mid field, forcing Allen to punt. Boyd started their possession at their own 6. While they put together a few chunk plays to get near midfield, Allen's defense stood tall with a sack and TFL to force the punt. With a few big runs by Michael Hawkins and Kayvion Sibley, Allen was in scoring position quickly, eventually ending with Sibley scoring his fourth touchdown of the game. Boyd responded quickly, taking the subsequent kickoff 100 yards for a touchdown. After the kickoff back to Allen, the third quarter ended with Allen leading Boyd, 38-24. 
Beginning the final quarter of the game, both teams exchanged punts. Allen on it's second possession scored on a long play, a 44-yard touchdown reception by Davon Mitchell. Boyd continued to struggle to get moving on the offensive side of the ball, as they were again forced to punt. Allen struck quickly, with a 24-yard rushing touchdown by runningback Micah Ellis. The game ended quietly after that point, as Allen defeated Boyd 52-24.
Allen has improved it's record to 3-0 overall, and 1-0 in conference play. Looking to continue this hot streak, Allen will travel next Friday to Braswell. Boyd however will look to get back on track Friday at home against McKinney.
Leave a Comment
About the Contributor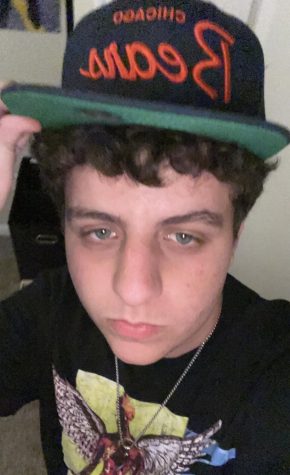 Joshua Moro, Senior Managing Editor
"In my free time, I enjoy writing, playing video games, watching sports, and listening to music. I chose to be on the newspaper team because of my love...