Allen v. Martin Win, 27-16
The Allen Eagles defeated the Arlington Martin Warriors at a neutral site game 27-16. This is Allen's second victory of the season and Martin's first loss of the season.
Allen started the game with a punt; although their defensive possession didn't last long. They recovered a fumble on the ensuing play. Allen then was able to capitalize off the good field possession, as a 16-yard run by Kayvion Sibley gave Allen a 7-0 lead. Martin however responded instantaneously; as a 62-yard touchdown pass evened the game at 7-7. Allen had a solid return that got them to midfield, however the drive shallowed out, leading to another punt. Martin then also punted, and Allen found themselves inside Martin's 20. The first quarter ended with a tie at 7-7.
Allen started the second quarter with a field goal attempt, which was missed. Martin however could not put together a drive, and ended up punting to Allen. Allen had a few chunk plays that put them in positive field position, which was capped off with a 11-yard touchdown run. Allen took the lead into halftime, 14-7.
Martin began the second half with possession, however they once again struggled to get any momentum. Allen continued to show special teams as a strength as they returned another punt
to midfield. A couple of passes set up Allen inside the 20, where they kicked a field goal to go up 17-7. On the kickoff, Martin returned a kick to Allen's 45. They were able to methodically get down to the 1, where they scored their second touchdown of the game, however they failed a two-point conversion. The score was now 17-13 with Allen still holding advantage. Both teams exchanged punts as they headed into the fourth quarter.
The fourth quarter began with a Martin field goal. Allen only a few short plays later also kicked a field goal, making the score 20-16. Martin's next drive was quick, as in 4 downs they were unable to get a first down. Allen had the ball at Martin's 25, where quarterback Michael Hawkins completed a 13-yard touchdown. Allen took a 27-16 lead that would never be relinquished, as they took home the win by that same score.
Allen moved to 2-1 on the season, and will look to continue it's hot streak at home next week against McKinney Boyd. Martin, also moving to 2-1, will look to get back on track on the road against Temple.
Leave a Comment
About the Writer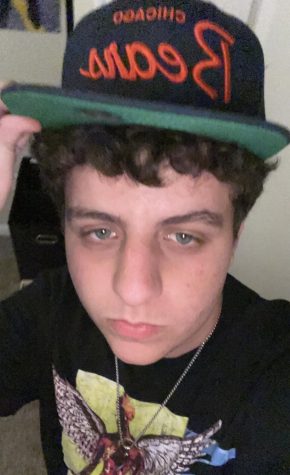 Joshua Moro, Senior Managing Editor
"In my free time, I enjoy writing, playing video games, watching sports, and listening to music. I chose to be on the newspaper team because of my love...