The World's Fair Arrives in Allen
Every student has a distinct story that influences who they are as people. For many students, their cultural identity translates into how they carry themselves throughout their daily lives. For the first time in Allen High School's history, an event will serve as a facilitator for people to learn about cultures other than their own. People of all races and ethnic backgrounds will be able to celebrate their unique heritage at the upcoming World's Fair, on Jan. 27. 
Junior Student Council representative Carly Hope is one of the key organizers of the upcoming event. 
"The World's Fair has mostly been the Student Council's own project, though we are collaborating with several other clubs," Hope said. "We've been trying to do something similar for a couple of years now, but this is the first year that we have been able to get it off the ground."
The World's Fair will be taking place from 6-8 p.m. in the cafeteria. There will be a plethora of different activities available to all citizens who choose to come and support.
"There will be cultural presentations, performances and food trucks," Hope said. "It's also open to all of Allen ISD, so students are welcome to bring their families."
The concept of what the World's Fair is looking to accomplish is something that has never been done before in Allen, and is something that Hope is hoping will bring the community together.
"Allen High School is incredibly diverse, but we don't often get an opportunity to celebrate this diversity," Hope said. "This fair is an opportunity for students to engage with different cultures as well as celebrate their own."
Courtney Neighbour, an English second language instructor at Allen, has gotten a first-hand look at many of the unique presentations that will be available at the fair.
"I have a student who will be dancing with the Filipino group, and another student from Sri Lanka who will be dressing in traditional dress," Neighbour said. "I just can't wait to see them all."
ESL is a class for students who are new to the United States and are still learning English. Neighbour believes that the World's Fair will be very beneficial in helping students work on communication skills.
"It's providing a chance to improve literacy skills like speaking, communicating key ideas and even types of persuasion." Neighbour said.
The World's Fair is the perfect outlet for a wide variety of different types of cultures to be brought to the forefront. For Neighbour, this is the exact opportunity her students have been needing.
"My students love to talk about what is unique and different about their culture, and it just makes the world so much more interesting knowing different ways people live," Neighbour said. "The fair is giving them the opportunity to share their culture and take pride in it." 
Jimmy Liang is a member of the Chinese club. He and his fellow members are leading the Chinese presentation at the fair, and it won't be the first time they've done so.
"We started with a booth in the Fall Fest at the STEAM Center, and we found sharing our culture with everyone really fun," Liang said. "So when we saw the World Fair come up, we thought it would be a really cool idea."
Liang comes from a diverse family, which has motivated him to learn more about other cultures.
"I grew up in a household with a Chinese mom and an Irish stepdad, so growing up I always appreciated the diversity of thoughts," Liang said.
With so many varying identities and backgrounds for people to align with, discrimination and prejudice is an unfortunate byproduct seen far too often. In the spirit of celebrating everyone's differences, Liang hopes the World's Fair can dispel some of these toxic opinions.  
"I believe it's very important that we all share an open-mindedness," Liang said. "In the end, that's really what's going to help us grow and succeed as a society."
Leave a Comment
About the Contributor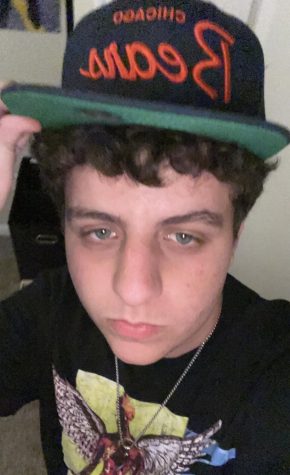 Joshua Moro, Senior Managing Editor
"In my free time, I enjoy writing, playing video games, watching sports, and listening to music. I chose to be on the newspaper team because of my love...