On "Melodrama" and growing older
Lorde's sophomore effort is an ode to young adult growing pains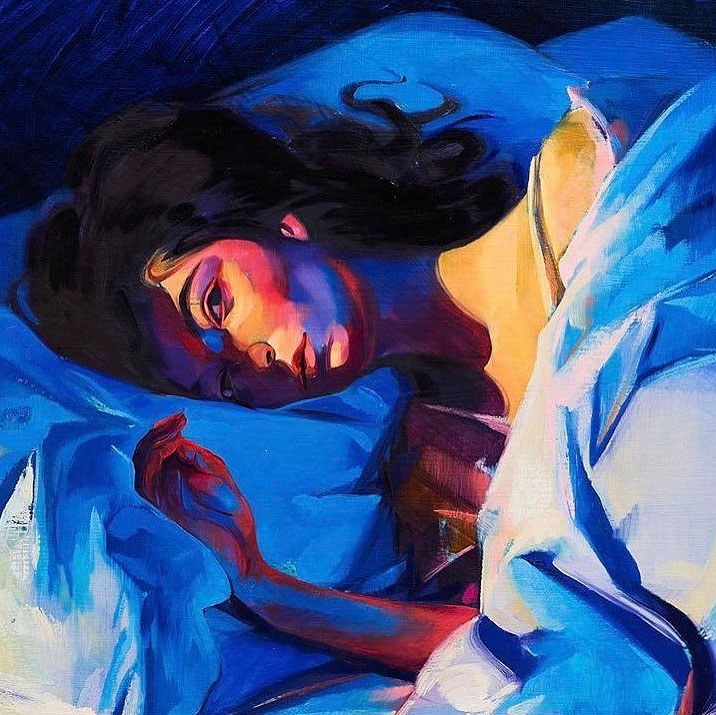 I can't particularly remember where I was when I first listened to Lorde's "Pure Heroine." I think it was early 2014 in the midst of eighth grade. The lyrics of songs like "Ribs" and "A World Alone" were abstract concepts, blank canvases awaiting paint. I had no one to associate the melodies with, no memories soundtracked by then-16-year-old Ella Yelich-O'Connor's dreamy crooning.
About three and a half years later, those canvases profile some of the best that adolescence has offered me. Those melodies harmonize with a swelling of nostalgia for the present, a sense of appreciation for being young while I can still value the gift of teenage vigor. I had "Pure Heroine" queued up on every bus ride to school in freshman year as we glided along the overpass, looking onto the crowds of cars under the sunrise. I had it queued as I made my way through my sophomore schedule for the first time with apprehension and reservation, terrified of the future that felt quickly approaching. I had it queued during my junior semesters, when I had begun to come to terms with the flexibility of being young. I had a new understanding of how I'd grow as a person, and more importantly, I had to accept that I'd grow as a person with each turn of the Earth around the sun.
"Pure Heroine" had a comfortable grayscale that kept my heartbeat steady through the brunt of my teenage years. But Lorde's second release, "Melodrama" explodes with all of the colors the first record stripped itself of. And while I gaze upon my upcoming final year of high school, I can't think of a more suiting album to act as any graduate-to-be's sendoff.
The album itself is a pop masterpiece: Lorde's increasingly powerful vocals, the breathtaking, hauntingly honest lyricism, executive producer/instrumental powerhouse Jack Antonoff's versatile composition–they all add up to an emotionally-stirring and resounding sophomore effort. There are many different sides of Lorde at play here; there's flexibility beyond the lo-fi hip hop beats of "Pure Heroine," showcased in the first single "Green Light." There's an enthralling two-part journey in "Sober" and its second half, also dubbed as the titular "Melodrama." There's a beautiful callback in "Liability (Reprise)." And when I said pop, I meant it. Antonoff's production credits on Taylor Swift's "1989" are more than apparent when listening to "The Louvre" and "Supercut." These cuts, particularly, maintain Lorde's trademark cleverness and poignancy, but stick out as incredibly gratifying in the way only pop music can be. This is, in every sense and without a doubt, one of the best pop releases of the year.
But more than that, Lorde's storytelling on this album reflects a heightened sense of maturity. She was already precocious and breathtakingly intelligent in her debut, but life dealt Lorde a poor hand in-between records. She went through her first serious breakup, moved out of her childhood home and watched her musical heroes—including David Bowie, who said listening to her music was like "listening to the future"—pass away one by one. In response, she took up a life of partying to distract herself from the world falling apart around her. She quickly realized, as she preaches on "Perfect Places," that there's no way to forget pain. There are only ways to deal with it.
And she confronts her problems head-on. On the standout track of the record, Lorde embraces the title of "Melodrama" and breaks down come "Writer in the Dark." In desperation, she screams, "I'll love you until you call the cops on me!" The piano-led, orchestra-backed ballad is a portrait of a woman scorned. A woman that changed herself for her ex-lover. A woman who acknowledges her theatrics as readily as she leaves behind the man she sings about. She'll "find a way to live without him," but she also realizes that the hardest part is finding a way to live with herself and accept her own company.
And this album's triumph? Despite the heartache, despite the trouble, despite the melodrama, Lorde loves herself more than she can love anyone else. Cue "Hard Feelings," and the heart-stopping lyric "I care for myself the way I used to care about you." With this line, the timid young star known as Lorde officially fades away, replaced by a young grown-up who exudes pure confidence. There's no sense of the shy teenager Lorde met the world as. This Lorde, who dresses in bright colors as opposed to black, who sings with experience as a "newborn adult" rather than a philosophical teenager, and all with the same charming self-awareness is much more enlightened.
Lorde's growing up. She's seeing where the her life takes her and adjusting accordingly, looking into the cloudy sky ahead of her and thinking of how to soar past the storm clouds and into the light of the waiting sun. That's what's framed by "Melodrama." In doing so, she sends a message to the kids that grew up alongside her listening to the ten stories chronicled on "Pure Heroine:" change is okay. Pain is okay. It's all part of getting older. And no matter what you do, change and pain are inevitable. It's less about the punches and more about how you roll with them.
One of the best things about being young right now is being able to grow up alongside Lorde, and learn those lessons with her. Her music has the biggest impact on those that can immediately understand, rather than foresee or reminisce.
"Pure Heroine" gave teenagers music we can relate to. Honestly relate to, not generic-love-song relate to. The album's central theme was the beauty in messing around and doing nothing, the interesting stories born from boredom. But "Melodrama" explores what happens when friend groups dissipate, when familiar faces walk away, when you're left alone for the first time. The new people you meet, the emotions you'll learn to process, the ways you cope with them. And as Lorde sings of these new troubles, we're just now dipping our toes in them with hesitance and anticipation. As a 17-year-old rising senior preparing to walk into the world of maturity, "Melodrama" feels like a mantra of sorts. That adulthood is not serenity. Adulthood is more chaos than adolescence prepares you for.
And every second of it is painfully bittersweet.
About the Writer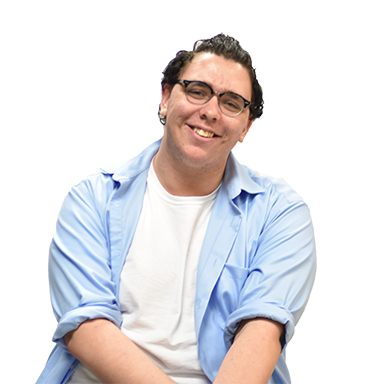 Felix Kalvesmaki, Editor-in-chief
Senior Felix Kalvesmaki likes mangoes, true crime and the band Bleachers. He plans on going to NYU to study journalism and music production.