Review: 'Half-Light'
Hang on for a minute...we're trying to find some more stories you might like.
The most interesting musicians are those who spend years in studios and eventually find their footing under spotlights. They observe the biggest names of our generation at work and help them forge their artistry in viciously creative fires. Music producer and Vampire Weekend alumnus Rostam is no exception. Reflective of the multi-instrumentalist's indie rock past, "Half-Light" is bursting with energy and ambition and layered with intricate and careful production.
Rostam's history with Vampire Weekend has to come up at some point in this review, so let's go ahead and get it out of the way: the album sounds like Vampire Weekend. Point blank, his influence on the band's sound is almost painfully obvious on this record. There's a few moments—particularly on "Don't Let It Get To You" and "Rudy,"—where I could've sworn I was listening to cuts from "Modern Vampires of the City." The thunderous drums, the windy instrumentation and even Rostam's vocal stylings are, at times, all eerily reminiscent of his past.
However, it's not necessarily a bad thing. Parallels aside, it's fantastic music. It's obvious on this record above all else that Rostam was Vampire Weekend's sound. His soul and his creativity flooded through every song on every album. He was the skeleton and he was the flesh. Even the lyricism reminds me of Vampire Weekend, with the "Bike Dream" lyrics "You wake up late, you feel your heart begin to work/And now you're all dressed up of course/And hailing cabs out of your door." They carry the same conversational charm, and the words are perfumed with an indescribable wisdom. Even though I would hope Rostam could grow beyond his history, it works for his first effort where he's very obviously still trying to get his bearings.
Don't let "get his bearings" fool you though. The music on this album is ambitious and confident and unique in the best way. One major departure from Vampire Weekend is the curious and interesting use of electronics. Vocoders (autotune and robotic voices) are omnipresent on this album, and Rostam pulls it off with artistic aplomb. It's particularly pertinent on the spoken-word outro of "When," where digital voices flurry the listener and bombard their senses with a metallic tang. The electronics on this album stand out again during the title track "Half-Light," in which the pseudo-glitchy synths and pounding drums begin to fade out over a reverb-drenched vocal from Rostam, smoldering into a charming piano progression. The music doesn't decline for long, but it still stands out as one of the highlights of the record. There are these slight touches of idiosyncrasy throughout this spiritual journey of a LP that accentuate the already impressive skeleton.
However, I'm even more impressed when Rostam is able to strip away all of the crazy, colorful production and make the more acoustic cuts just as impressive as those that are digitally-enhanced. This is particularly apparent in the reprise of "Don't Let It Get To You," which opens with a piano chord that, for some reason, instantly makes me want to cry. At the end of the record, hearing this gorgeous track, and Rostam's near-angelic vocals, is akin to a warm bath at the end of a great day. The fun is behind you, and that should make you sad. But as you soak in the warmth, you can only laugh and reflect fondly on the experiences that you've had.
Rostam's first effort, though sounding a little too similar to Vampire Weekend, is a road trip. It takes you up and down musical highways and back roads, until you ultimately end up at a satisfying destination. It's an easy A, and I'm looking forward to see where Rostam's career will go in the future.

About the Writer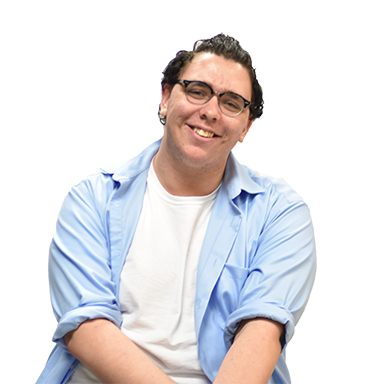 Felix Kalvesmaki, Editor-in-chief
Senior Felix Kalvesmaki likes mangoes, true crime and the band Bleachers. He plans on going to NYU to study journalism and music production.