Review: "Utopia"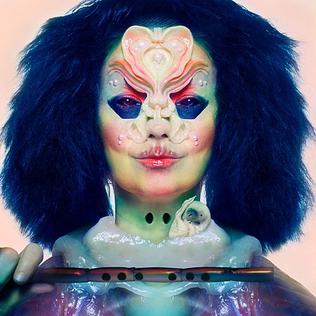 Björk's "Utopia" is a world of its own. The ability to craft entire planets out of melody and tempo is a defining talent of the 52-year-old Icelandic musician's decades-long career, and it seems singularly pertinent with the release of her latest record. "Utopia" is its own landscape and society, surmised fairly accurately by its title. It lives and breathes, inhaling the tragedy of Björk's history, respiring wisdom and serenity.
Björk described this album — her tenth since her first release "Debut" in 1993 — as her "Tinder record." "Utopia" picks up on the heels of her last release "Vulnicura," a comparatively solemn and intensely sobering LP. This is well-evidenced in the two-song vignette comprised of tracks three and four: the mystifying, atmospheric lead single "The Gate" and the wondrous, effervescent title track "Utopia." These two songs are the best of what "Utopia" has to offer, wrapped within ten minutes of glorious production and lyricism.
"The Gate" is aptly-titled. It's a transition from the unsettling, electronic abstractism of "Vulnicura" into the woods-y magic of "Utopia." Eerie and slow-burning, the sparse depiction of love tugs at heartstrings with Björk's desperate cries for reciprocation. The chorus, a haunting belt of "If you care for me, care for me/Then I'll care for you, care for you" wraps around this song like a python, suffocating the listener as the synth and woodwinds crescendo, before the song fades away as softly as it began. Despite this discomfort, there is a romance to "The Gate" that reveals itself upon closer inspection. In "Dazed," Björk spoke of "The Gate" as "essentially a love song, but…'love' in a more transcendent way. 'Vulnicura' was about a very personal loss, and I think this new album is about a love that's even greater."
Transcendence is quintessential in describing this album, but the album's fourth song truly encapsulates the meaning of the word. As mentioned earlier, "The Gate" is transitional. Nothing makes that more obvious than the contrastingly lush topography crafted within "Utopia." Flowers blossom, birds chirp and Walt Disney-esque flutes whistle along throughout the track, while Björk sings of the utopia beneath her feet. "Utopia/it isn't elsewhere/it's here," she sings, later crooning, "Purify/purify/purify/purify/toxicity" with a peaceful, but firm, insistence. This is the seed and the sprout of Björk's visions. This is idyllic and warm and bizarre, and it represents growth in its purest form.
Björk is a prophet on "Utopia." Not of philosophy or sociology, but instead of her own life. She does not let herself wallow in the melancholy of her past, rather she grows past it like an oak tree, creating a better life for herself out of nothing but will. The album earns a well-deserved A, not only for Björk's trademark innovation and eccentricity, but the emotional evolution depicted that proves "Utopia" is within all of us.
It's only a matter of how quickly we can stumble upon it.
About the Writer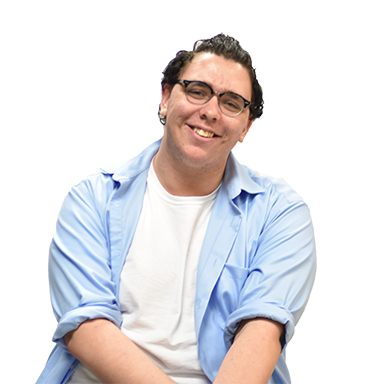 Felix Kalvesmaki, Editor-in-chief
Senior Felix Kalvesmaki likes mangoes, true crime and the band Bleachers. He plans on going to NYU to study journalism and music production.