Preview: Shrek the Musical
The Allen High School Fine Arts Department is starting the year off with a new performance, Shrek the Musical. The musical will take place at the Performing Art Center and will premiere on Jan. 26, with four available showtimes: Jan. 26 at 7 p.m., Jan. 27 at 7 p.m., and Jan. 28 at 12:30 p.m. and 6 p.m.
Tickets are available on allenpac.org, with three different seating levels each with separate pricing. Purple seating ticket pricing is $17 for seats with the closest viewpoint to the stage, green seating tickets are $12 with seats relatively close to the stage, and red seating prices are $7 with seats furthest from the stage.
Shrek the Musical follows an ogre named Shrek, played by William Valleau, in his mission to reclaim his swamp through many misadventures with a donkey, a princess, and many other mythical beings. Most of the cast and crew members are excited about the upcoming performance.
"I love [the musical] I think it has gone super well. I think it's making really good progress," sound crew head Ryan Case said. After many rehearsals starting in October, the premiere week is coming up, and the anticipation is high.
"I'm really excited, I think it's going to be really good," Case said. "I think the energy is going to be super amazing."
Cast and crew have high hopes and expectations for the musical, and many are excited.
"I am equal parts excited and scared, but I'm really excited, which means I'm also really stressed," Valleau said.
There are a few bumps with everyone getting ready for the first performance, but the community has the theaters' back.
"I love every minute of it," Valleau said. "There's a few stressful moments, but luckily the community of this theater program is really good."
Despite a few stressful moments, the play has come along, and much of the cast and crew are preparing for the final pieces.
"I think it's going super well, I think we're really ready, and I think that the performance is going to go great," said 'Captain of the Guard actor Christian Merritt.
The show is progressing and has many choreographed dance sequences alongside the musical aspect.
"It's gonna be amazing, the choreography is amazing, the energy of the show is amazing," Case said.
The show is ready and the cast and crew are prepared for opening night.
"I think it's a very beautiful musical with the set pieces," Merritt said. "You know the sounds of the orchestra are playing for this show. All of it is very beautiful."
Leave a Comment
About the Contributor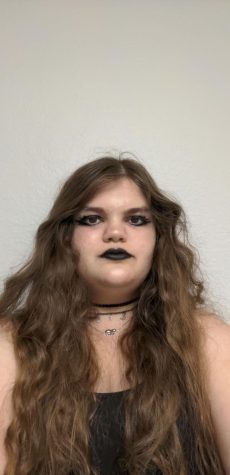 Rorie James, Photo Editor
"I like anything and everything that involves art and creative projects. Some artistic things that I like to do include making jewelry, drawing, writing...