Sowing seeds
Teachers, administration talk about the education system, an instructor's responsibility and how this past school year differs from the rest.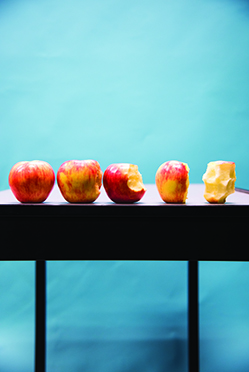 Teachers are at the core of every school system. They are on the front lines and the back-ends and everywhere in-between. And their job is never easy. Grading can take hours, students can be, well, students, and of course there's hall duty. But teachers, at the end of the day, play a vital role, not just within four classroom walls, but in our society as a whole.
Principal Jason Johnston agrees. He says that is not only the goal of teachers, but the entirety of Allen ISD.
"Our goal should be to equip and empower and encourage our kids to reach their full potential," Johnston said. "That's the mission of the district, to utilize the scope of the influence [teachers] have, whether that's their content time, or any other time they have on the campus, to help students achieve their goals."
While Johnston says the students are the first priority of the school system, the administration also considers supporting teachers vital.
"If your teacher's goal is to equip, encourage and empower your students to maximize their full potential, the same will go for the teachers," Johnston said. "I think we want to equip, encourage and empower them just the same."
Something old, something new
The 2017-2018 school year saw changes in Allen High School to the role of its teachers with the induction of new procedures on campus.  
"We were trying to make sure we provided the safest environment for our students, making sure we provided the best learning environment for our classrooms, and so, that was the precipice for that," Johnston said. And just trying to make sure we're an active part of our student's involvement here on campus," Johnston said.
Teachers now play a more active role in district-sponsored activities that take place outside   normal school hours, as well as extending their school day to include hall duty and academic monitoring periods before first period and after eighth period.
"It was a huge adjustment in trying to figure out tutoring times because I would have to say, 'I'm not here at this time, I have duty,' and normally, it was always, 'I'm here at this time every day,'" economics teacher Don Anderson said.
By necessity, some teachers had to alter their tutoring and meeting schedules in order to fulfill new responsibilities.
"There have been some changes on campus that have added some to our plates, so we've had a little bit less time," Spanish teacher Jordan Kauffman said.
Kauffman says this year has been a particularly busier year than before, not only because of new duties, but because of smaller-scale changes to how his class operates.
"Our department got a new textbook," Kauffman said. "We've created new curriculum, so I and some other teachers are teaching brand new sections that we've never taught before.
Expanding on the departmental changes, Kauffman explained that less teachers and more curriculum have been a big challenge to tackle this year.
"A couple teachers retired last year," Kauffman said. "So we're teaching three pre-AP [classes] now, so we have less time this year, and we're creating brand new curriculum, assessments, games, activities, lesson plans. It's hard, because you're basically creating everything, and you're trying to keep ahead of all your classes, so they don't catch up to where you're at. So it's like a big game of catch-up, but I think we've done a great job at staying ahead."
Kauffman says the year has definitely kept him busy.
"Every minute is filled with something –– there's always something to do. It's a struggle year, for sure." Kauffman said.
Making the grade
However, Johnston says the administration makes sure teachers still have both time to properly  fulfill their role as educators as well have the space for lives outside the classroom.
"I used to spend seven days a week working and coaching, and I never got to be a mom," U.S. history teacher Caitie Quirk said. "So here, everyday is exciting, but I have the choice to go home and be a mom."
Quirk is new to Allen ISD, she finds the current operations of the high school a much needed improvement.
"I felt burnt out at my last school," Quirk said. "It wasn't fulfilling even though I was doing a lot with the kids. Here the expectations are higher; I have more curriculum and new curriculum and new people to talk to. It has re-energized my teaching bug."
Quirk says the structure of school operations and the involved roles the staff play remind her of the efficiency of the mechanics within a business.  
"I felt like when I stepped into Allen High, I was touring another college campus," Quirk said.
"College campuses run very smoothly and are exciting, and that's exactly what [Allen High] felt like."
Overall perception of the changes to the school shifted over the course of the year.
"You know, every time you change someone's routine or pattern, there's always a little bit of angst that comes along with that," Johnston said. "We probably got more feedback from concern at the beginning of the year, a lot because we were trying to communicate the full vision of that, as opposed to meeting need. But as the school year has gone on, we've been able to become more efficient in how we're using staff, so I think they're finally finding some time given back to them."
Over the course of the year, initial unease with the changes in routine evolved into appreciation.
"While it's been stressful and a lot of work, it has also been one of the most enjoyable years I have ever had," Anderson said.
Quirk says that moving to Allen has been a beneficial experience, both for her own life and her family.
"My experience has been so smooth and positive and honestly, I am a better teacher at year one  than I was in the beginning or even at year five, six or seven," Quirk said."It's been a really great year and great to be there for my daughter too,"
Beyond instruction
Allen High offers many opportunities for students outside of the school, which often need adult supervision. After-school musicals, football games and other activities require chaperones and sometimes the administration looks to its teachers to fill gaps, which many teachers are happy to do.
"[When] I volunteer, I know what I'm getting into," Quirk said. "I'm not pushed into anything I don't want to do. When we do go, it's super fun. We don't have to go, we get to."
However, Anderson says that there is plenty of room to make learning just as fun as extracurriculars, and doing so is the secret to successful instruction.
"You simply need to make your class fun," Anderson said. "It also absolutely must be relevant to their lives, either then, or very shortly in the future. I've tried to apply that to every single subject I've ever tried to teach."
Thus, while change is evident in Allen, Johnston says the objectives of the district remain the same.
"We want to continue that tradition of providing students a great learning experience that sets them up for success as they move forward. I think we have to do that recognizing that there's changes that are happening around us in terms of how we access information, how we teach and learn," Johnston said. "We have to make the adjustments necessary to provide opportunities here for our kids, and to be able to support their successes in all the different ways."
Kauffman also says that connecting with students is key to helping them learn and that he has his own way of bonding with his students.
"We do 'frunch' [Friday lunch], my wife and I," Kauffman said. "It's every other Friday in my room. We buy 12 pizzas for kids, and hang out, eat some food, and talk about some issues that we see, or issues that they see. We just open the floor for discussion. [It's] that idea of wanting to build into students— especially the advanced academics kids because those are the kids we relate most with and have a passion for. We just wanted to have a place where kids –– mostly students in my classes, but also just IB students –– could get together, where we just talk about what's going on in life."
Kauffman said "frunch" discussion is based around a list of questions meant to get students thinking and relating to each other.
"Not super deep questions, but just ways of thinking and sharing. For example: 'How do you perceive love? How do you give love?'" Kauffman said. "'What worries do you have about your generation? What gives you hope about your generation? When you do graduate, what kind of legacy do you want to leave? What keeps you going?' It's very interesting. It helps [students realize] 'oh, yeah, I'm not the only one that feels that way.'"
Kauffman says he hopes to be the teacher he needed and appreciated when he was a student.
"I guess I just noticed in high school, that a lot of times, I tended to learn better from teachers that I respected and felt a connection with," Kauffman said. "I feel like there's been kind of a shift in this generation. In the past, you gave respect because of someone's position. Now it's more, 'I respect you, therefore I will listen to you.' Respect is almost earned, rather than just given. A lot of times, it's a relationship. I feel like I responded better to teachers when they seemed to have an interest in who I was. Our goal is not just to teach content, but to try and prepare kids for the future. Can I do that if I just teach them Spanish? Obviously Spanish can be useful in the future, but I want them to be good parents, good adults, good spouses. I want them to be good community members. Learning is not just a content, it's the holistic of who someone is."
-30-
About the Writers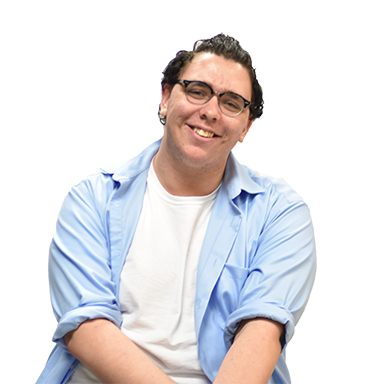 Felix Kalvesmaki, Editor-in-chief
Senior Felix Kalvesmaki likes mangoes, true crime and the band Bleachers. He plans on going to NYU to study journalism and music production.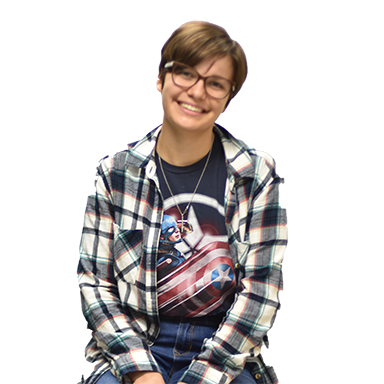 Julia Zaksek, Sr. managing editor
Senior Julia Zaksek enjoys iced coffee, long cardigans, realistic fiction and the company of her fellow editors. She plans on attending the University...