Review: 'Don't Take The Money'
Hang on for a minute...we're trying to find some more stories you might like.
After three years without any new material, the Brooklyn-based indie pop project Bleachers released the debut single from their upcoming sophomore effort. "Don't Take The Money" is an easygoing, ascending ode to intimate moments and late night conversations, with the familiar '80s charm and booming choruses that have defined Bleachers' sound.
To start off, the lyricism is stellar. Reportedly co-written by Lorde (who also contributed vocally—more on that later), the lyrics read with a colorful and clever perspective. The couplets don't seem to follow a particular rhyme scheme, a daring but rewarding move on behalf of Jack Antonoff, the lone man behind Bleachers. The second verse doesn't rhyme at all, and it initially caught me off guard, but it gives way to an unadulterated expression of emotion. Rather than focusing on conforming to structure, Antonoff just wants to sing what he feels and that honesty is satisfying.
Sonically, the song could soundtrack a John Hughes movie. There's a "Don't You Forget About Me" vibe laced in the production, from the synths and the rolling bassline to the echoing guitar. The booming drums, along with their trademark vocal layering brings the single to stadium-size proportions. Antonoff is extraordinarily talented at capturing emotion in his music, both lyrically and sonically. "Don't Take The Money" just sounds euphoric, like it could carry you into space and speed you through galaxies. It's road trip-worthy music that runs away with you.
One of the more intriguing aspects is Lorde's role in this song's creation. As previously mentioned, she has a writing credit, but as "Don't Take The Money" ticks on, it becomes more apparent she contributed backing vocals. By the last chorus, it's practically a duet. But this isn't a complaint; Lorde's voice compliments Antonoff's extraordinarily well. Their harmonies are beautiful and add even more flair onto this uplifting and anthemic track.
However, there are a few things that give me pause. For one, there's a lack of vocal samples. Little spoken-word cut-ins sprinkled Bleachers' debut record "Strange Desire," with little "Hey!'s" or "Go!'s" in the back. Those seem to be missing here, and while I don't miss them intensely, it's a curious development.
Secondly, there doesn't seem to be a lot of growth from "Strange Desire" to this newest release. Sure, it's one single, but as of now, I'm a little worried about a potential plateau of growth. I'd really just like to hear Bleachers' sound develop more.
Overall, this track showcased a powerful launch into their upcoming era. Bleachers deserves a solid A for the emphatic and glorious "Don't Take The Money."

About the Writer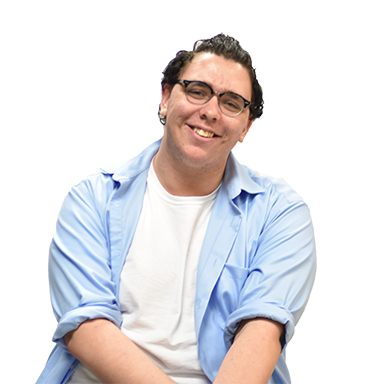 Felix Kalvesmaki, Editor-in-chief
Senior Felix Kalvesmaki likes mangoes, true crime and the band Bleachers. He plans on going to NYU to study journalism and music production.