Animation Club
Clubs are finally back in session and are ready to gain more members, one of which is the animation club. This club is hosted by the animation teacher Karen Adams, and is centered on activities that can help improve character designs, animation skills, and much more.
"It's more focused on character design, formatting an animation, or having to tell stories in animation," junior Georgia Sharpe said.
This focus on other elements aside from plain animating, it helps students continue to enjoy their hobbies. These new skills can be useful in their future artistic careers if they choose to go down that path.
"It's really fun. You get to learn a bunch of new things about animation, you can kinda get connections, so maybe you could do animation and get a foot in the door," senior Savannah Price said.
The connections are very important if you want to go into animation or any other artistic career. If they don't want to go into animation or other similar careers, then it is a really fun place to have creative freedom and work on their skills.
"I've always been a big fan of animated movies and video games… and I get a chance to learn more about animation outside of class," Hoffman said.
There are more than one reasons to join Animation Club. You can join because you are interested in learning more about how to animate better, character designs, and even animation tricks to make animation much easier.
"It's not really exclusive to those who really like animation. If you like drawing or anything artistic or anything creative it's just a place to hang out and to have fun," junior Kierstyn Hoffman said.
Leave a Comment
About the Contributor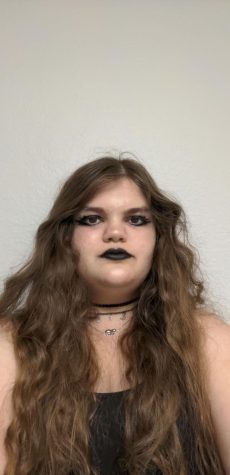 Rorie James, Photo Editor
"I like anything and everything that involves art and creative projects. Some artistic things that I like to do include making jewelry, drawing, writing...