Run A-Crew, Run!
A-Crew is one of the many performances that make Allen High School football games so enjoyable and memorable. The JROTC-hosted team runs the flags when the football team scores a touchdown.
"A-Crew is an ROTC team for the football games where we run the flags that spell out 'The Allen Eagles' when the football team gets a touchdown," junior cadet Maj. Rae Lawing said.
This year there are two A-Crew teams, the Scarlet and the Gold Team. Any cadet who wants to join the team has to pass through try-outs. Students get tested on how well they can run a 15lb flag through a 120 yard field back and forwards.
"I've been on A-Crew for all three years so far [and] I never want to leave," junior First Lieutenant cadet Micheal Regan said. "Each cadet has a letter assigned to them, personally I run the middle flag also known as the 'The Big Flag,' which is just a big eagle."
Junior cadet Lieutenant Colonel Sunjay Lal is this year's new A-Crew captain along with his co-captain Regan. The two students organize and manage everything that happens within the team.
"I am very happy to take charge of this team, I feel like last year's team was good, but I wanted more," Lal said. "I wanted it to be the most uniform, yet fun team Allen MCJROTC has to offer. I had to make two teams because of the amount of cadets that wanted to join, that way the fields won't be overcrowded and everyone can have an equal opportunity."
This is the first year that the team got split up into two. Each team consists of 17 members and are closed for ROTC only, with a few exceptions for the Student Council.
"Every once in a while we have had a person or two from the Student Council come join us if we don't have enough people, or if we just want to involve them for the fun of it," Lawing said. "We never had problems with it, and it always made things more fun."
Not only is A-Crew a great way to show school spirit, but it also benefits the cadets by going to every game, providing service hours, free food and gives them a chance to win the Naval Honor Award. The service points earned for A-Crew are five for home and seven for away.
"It's a great opportunity for me and the other cadets to go to games and cheer on the Allen Eagle football players, plus you get to earn Eagle Engagement points and service hours. I honestly really enjoy being part of this team," sophomore cadet Gunnery Sergeant Ariana Dillard said.
This JROTC hosted team is more than just a team, it's a family. Many of the cadets use this team as a get together to bond with one another.
"I know it's cheesy, but ROTC and my A-Crew teammates have really shaped my life together and a lot of my friends came from there. There's a lot to the ROTC program and A-Crew would definitely make up a massive part of it. It's impacted so many of our lives in such positive ways and I'll forever cherish the program for that," junior cadet Second Lieutenant Mikayla Moodley said.
A-Crew is truly a Allen High School tradition and won't be going away anytime soon.
Leave a Comment
About the Contributor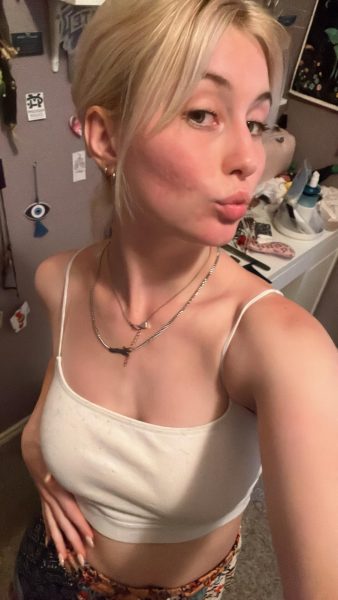 Yuliya Eruslanova, Managing & Design Editor
"This is my fifth year doing journalism and third year on the Eagle Angle staff. I love the gym and aspire to become a real estate agent."