Write Club
With the beginning of the year came clubs starting back up, ready to start again and gain new members. One of these clubs is the Write Club hosted by Joseph Vanwagner, an English teacher at the Lowery Freshman Center. This club offers many different types of support for your writing.
Some support the club offers is giving ideas on what to write, revision and editing your writings, and challenges to help you get excited about writing.
"It's so much fun y'all, join. It looks so nerdy, but it's so much fun," freshman Evy Bryce said.
She has been coming to the Write Club since the first meeting this year. The club has gained many members with their effort toward a friendly and fun environment.
"Everyone seems really nice and the teacher is pretty chill, and isn't all strict like I thought it would be," Freshman Elijah Lashbrook said.
Senior Kyle Glantzberg said the nice and calm atmosphere allows students to feel safe and good about the work that they are doing while having the chance to receive suggestions on their writing. This ability to be able to write and share in this club makes students excited to share and work on their stories.
"If you like writing or even making comic strips, you should join," Writisha Bezboruah said "We talk to each other and make friends."
Leave a Comment
About the Contributor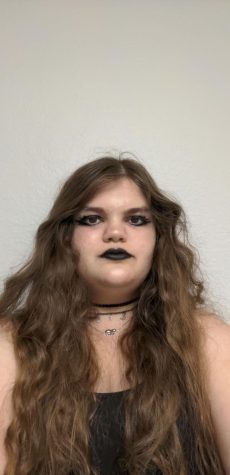 Rorie James, Photo Editor
"I like anything and everything that involves art and creative projects. Some artistic things that I like to do include making jewelry, drawing, writing...