Wintery Wonderland of Dance
The lights shone and music played while the girls were dancing and showing off the moves they have been working on.
"The lights were a little blinding but you could see the people in the crowd," sophomore Kennedy Amberson said."Some people were getting really jittery… but I think we were able to really perform well and that was the best part. ".
Amberson's thoughts would soon be proven correct by the audience. The crowd watched with great anticipation and amazement as they followed each dance.
"I was really nervous when I turned around and saw the audience there, especially with my solo I was nervous but then I thought, I worked hard for this," junior Hannah Hinton said.
Hinton said she was confident throughout the performance with flowing and beautiful movements. The crowd showed much excitement for each performance whether it was a solo or a group dance, it was apparent the dancers could see it.
"The most enjoyable part about the performing is seeing the reaction of the audience," Gabriella Johnson said."Especially after all of the performances are done and we do the curtain call… hearing all of the cheerings it's really fun," Johnson said.
Even though each dancer had a different idea of what they would find fun, they each said they had a great time and were happy about the performance. Dancers agreed they were happy, but tensions were high with dancers being very nervous.
"The day of the concert everyone was really stressed out and wanted to do good," Johnson said. Everyone was nervous, hoping to do well and not to mess up."
With the concert coming up, some said they were reasonably nervous thinking about the crowd that would be viewing their performance.
"The nerves and stress of not doing well because I have worked hard for it," Hinton said.
Many agreed that in thinking about the few hours leading up to the performance and what it was like, they were stressed in the beginning, but would all be able to enjoy themselves one way or another
"Everybody was enjoying it and then just being able to dance up there and just show off your performance," Amberson said.
Leave a Comment
About the Contributor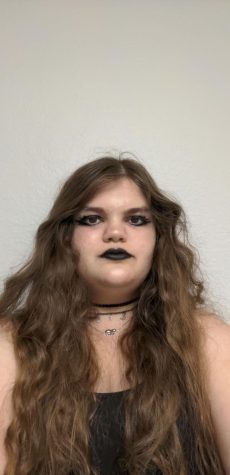 Rorie James, Photo Editor
"I like anything and everything that involves art and creative projects. Some artistic things that I like to do include making jewelry, drawing, writing...