Softball Preview
The Allen High School Varsity Softball team broke school records and had the most wins in the program history in 2021, under the teaching of head coach Kathy Schoettle and assistant coach Forrest Cearly.
This season the team returns, ready to recreate the last season and dominate.
"I love that softball and baseball have a different feel to it than other sports," Clearly said. "It can be a little more slow paced as there's no clock, no time limit, it's one of the oldest sports and [has] been around for a long time."
Cearly has coached for 14 years, but has played numerous sports through his entire high school career. Cearly said he  loved baseball and continued for a few years in college.
"My favorite thing about coaching is being able to compete and trying to accomplish a goal with a team, so having that relationship with a team that you're all trying to accomplish the same goal, builds relationships," Cearly said.
Schoettle has coached high school level softball for 21 years, but only two years in the Allen district. 
"Now that I've been with them for one season, I got to see them [from] where I got here and it's always fun to see how much they grow," Schoettle said.
The Allen Eagle softball team has an intense practice schedule all year-round. The Performance Course company works with the team and starts at the beginning of November. The team begins workouts at 6:45 – 8:30 a.m., then moves to the field from 8:30 – 9:25 a.m. during the athletic period.
"In-season we go eight hours, Monday through Thursday, if that's a normal school week and then if we don't have a game Friday, we come back and practice about three hours on Saturday," Schoettle said. "Around 14 hours [in-season]."
Off season training hours differ depending on which portion of the year.
"When we start we use an hour outside of the school day to do strength and conditioning — so lifting weights, running — and then the hour during the athletic period, so two hours a day," Schoettle said.
With the long hours the team spends to better their craft, the players can watch each other improve their skills. 
"Just the team and the friends that you build are very important to us and it's a lot of fun to be together everyday," senior Taylor Wright said. "I know it's a lot of hard work, but it's something I look back on and I wouldn't have changed anything about it."
With the long hours the team spends together, the team can see how much each individual improves as time flies by.
"Last year we made it to the farthest we've ever made it in playoffs since 2004, which was the year I was born, so being able to see how our program has grown has definitely been my proudest moment," senior Brynn Burchfield said.
Burchfield is committed to play college softball at Northeastern State University in Tahlequah, Oklahoma.
"I like the community and teammates and the opportunity to be with my best friends and work hard for something we really like," Burchfield said.
The competitive season can be a difficult time in an athlete's life, but the challenges increase as a student with typical school hours adds more time to dedicate themself to getting better.
"Not necessarily stepping in the ring, but stepping in the field and being able to do that, it takes somebody special to show up and do the work everyday," Schoettle said. "People don't get to see all that work, they see highlights of games and such, but I think competition can bring out the best in people."
Leave a Comment
About the Contributor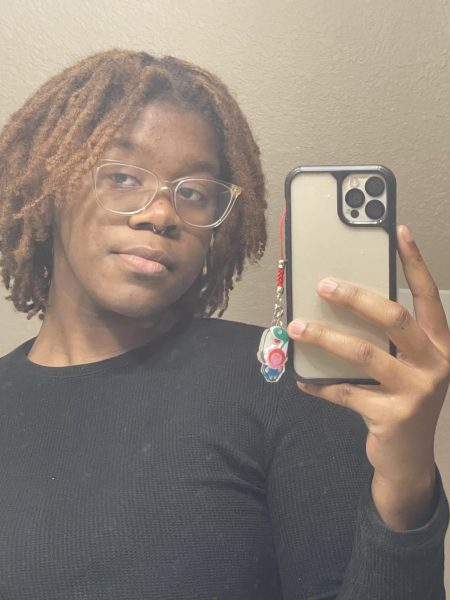 Kie Binion, Editor-In-Chief
"This year marks my sixth year of journalism and I'm absolutely ecstatic to be EIC this year. I love seeing the staff become more confident as both writers...