Senior Jeans
Every year the energy of the senior class echoes. Their student section and pep rally chants and school spirit are always top-notch while their cheering is ear-splitting… and the class of 2023 doesn't disappoint. 
One of the many senior year traditions is creating senior jeans. They are a specialized way to show off school pride and show off who you are as an individual.
"Last year, I went to one of the pep rallies and I saw a lot of the seniors wearing the jeans, and I thought it was tradition," senior Amber Valera said.
The trend of senior jeans didn't originate in Allen, but are specially designed by the current senior class using paints, markers, sequins, glitters, and various other materials to make the perfect pair of jeans.
"I liked how we could make little decorations that didn't really have to do with the school," senior Chelsea Nuñez said. "We could just add our own touch to it. For example, for mine, I added a bunch of flowers because I really like flowers."
There are no rules about senior jeans, but to create your own you must first find a pair of jeans you're happy with.
"Honestly, I wanted to find something that wasn't that expensive," senior Meghana Natajaran said. "I went to Target and I just found some that fit nicely and I thought they'd be cute and I wanted to get ones that weren't ripped so that'd be easier to paint over."
Next, you plan out your design. Find inspiration on social media then begin sketching it out. You can do it directly on the jeans by pressing down with a pencil or using a marker, or you can plan it out on paper or a photo through apps like Snapchat.
"We just drew out some sketches on paper of what we think we wanted our senior jeans to look like, based on inspirations off the top of our own heads," senior Faith Duong said. "And then I guess we just kind of put it onto our pants. We just tried our best to match it to what we thought would be the best to fit our own personality."
Each pair of jeans is unique to the individual wearing them and can celebrate their graduating year, school, culture, hobbies and more.
"One of the designs that I saw had the two pockets on the [back] jeans and they [made] like the flags of their parents, like where they're from," Nuñez said. "So then for me, since my dad's from Mexico, and my mom's from Honduras, I was like, 'Oh, two different countries,' that's what I wanted to do for sure."
The most important thing about creating your senior jeans is to have fun! Your senior year of high school is a once in a lifetime experience and there's no reason to not have as much fun as possible.
"I feel like it's starting to sink in that I have to make the most of this year because my friends aren't going to be all together in the same spot for a while, at least after this year," senior Callie Jansen said. "So [I'm] just kind of taking advantage of all the connections I've made throughout the years of high school."
No matter how far from Allen you go, the memories created here will last forever. Whether you participate in traditions like senior sunrise and sundown, your jeans will be a memento of the final year of your high school career.
Leave a Comment
About the Contributor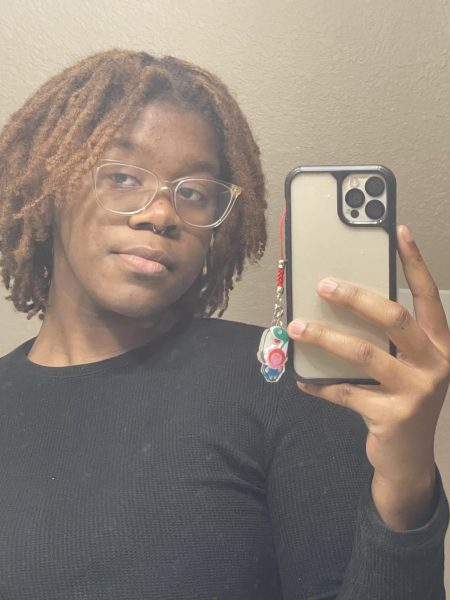 Kie Binion, Editor-In-Chief
"This year marks my sixth year of journalism and I'm absolutely ecstatic to be EIC this year. I love seeing the staff become more confident as both writers...