Hope Squad
Aiming for a better future
After experiencing more threats, attempts and suicide deaths than any other district within a decade, Timpview High School in Provo, Utah created Hope Squad, a school program aimed to provide peer-to-peer suicide prevention.
 After the formation of the Hope Squad in 1999, there have been no more students lost to suicide in Timpview High School, according to Hope Squad.
There are now over 1,200 schools across 36 states and Canada that have a Hope Squad, including Allen High School and other Allen ISD campuses. Led by sponsors Joshua Hart and Stephanie Richards, as well as AHS lead counselor Jami Manley.
"Allen ISD saw a need for this because this program has decades of success and positive outcomes, stemming from areas with previously high rates of suicide attempts and completions who have shown a significant decrease in this," Richards said. "Allen ISD is hoping to obtain a net zero of suicide completions."
This is the pilot year of the Hope Squad in Allen ISD with 24 members this year, but there is hope to expand in the future.
"We're a new program so it's hard to see the impact so soon, but I do feel like there's more like positive feel around," junior Hope Squad member Anna Kate Howard said. "There is always one [person] for you to talk to like if you're feeling alone. So just a feeling of more [unity], we're united in a stance against suicide to bring that down."
People are typically inclined to speak to someone who is similar in appearance or has a similar personality to themselves, according to Principles of Social Psychology. So while there have always been school counselors, not every student may feel comfortable going to them or feel like they can be completely honest.
"It's a lot easier for other kids to talk to other kids," junior Hope Squad member Sarah Alexander said. "Kind of how when there is a trauma situation going on, things like that where you talk to your friends. We don't talk to adults, even if the adults are trusted. It's just a student to soothe them kind of interaction."
Members of the Hope Squad are also certified in Question, Persuade, Refer, a suicide prevention course. While QPR focuses on the warning sides of suicide and how to respond, there are some cases that students will not see because of their severity.
"[QPR taught] us how to go about different scenarios, we do a lot of roleplay where we act out different scenarios from someone having a bad day to someone being directly sent to a house office," Howard said.
The Hope Squad members are chosen by other students.
 "Hope Squad members are nominated by their peers," Richards said. "They are then invited to a meeting along with their parents to explain what the program is and what they will be doing in the program. They then decide if this is something for them and they are scheduled to be in the program. We want them to be good listeners, supportive of each other, able to keep confidentially, able to have self-care and be kind."
Hope Squad aims to reduce the negative stigma associated with struggling with mental health, leaving a less judgmental and more positive community.
"I want to show people that it is okay to not be okay, and it's okay to not know what to do," Alexander said. "It's okay to be in a place where you're mentally unstable and you need help, there's nothing wrong with needing help, there's nothing wrong with asking people around you for help and advice. I want to just be a relatable person. I want to help as many people as I can."
Leave a Comment
About the Contributor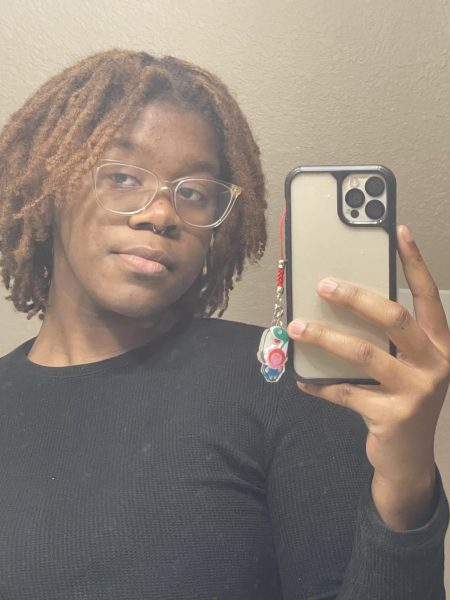 Kie Binion, Editor-In-Chief
"This year marks my sixth year of journalism and I'm absolutely ecstatic to be EIC this year. I love seeing the staff become more confident as both writers...