Winter guard
The Allen Colorguard is most known for their flashy performances during the football halftime shows in the fall season, but their performances don't end when fall ends.
Winter guard is an indoor version of color guard, more suitable for the colder temperatures. 
"I value the experience more than what he or she can do during their time in color guard, as far as skills," head color guard director Clay Singletary said. "Those things can always be taught,  but the leadership skills you get out of color guard I really value and the memories you make along the way."
Singletary started practicing with the winter guard during the winter season of freshman year. He went on later to teaching in his college years to the present, making this his 14th year as a color guard director. There are two technicians that work alongside him, Edward Camerena and Ryleigh Krell.
"I choreograph a lot of the stuff for the JV white and JV blue team," Singletary said. "And for the fall semester I choreographed a lot, but for varsity it's a mixture of me, our technicians, and hired choreographers that we bring in." 
The team work paid off, as the Allen Colorguard won first place during the Plano East Marching Contest on Oct. 2, 2021.
"This whole team, when we were together last semester, was unstoppable," head captain of the Allen Colorguard Francesca Demorizi said. "We were so good – we focused, we were in-sync, we had good energy. We got back on the bus and said 'Yeah we did this,' swinging the trophy everywhere, passing it around the bus and everyone was taking pictures. That was insane, that has to be my proudest moment of all of us together, and we knew we had a good show too."
The team's focus and dedication remains throughout the changing seasons.
"Every single varsity team that's been through Allen Colorguard always has a couple of seniors who don't want to be there anymore, they're ready to graduate, but they're good at what they do so you can never be happy with that," Demorizi said. "The seniors this year all want to be here, they all want to be good at the show, they want to have a good show." 
The guard practices at different times depending on their class. Varsity starts practice at 7 a.m.  and continues until 9:30 a.m. JV blue and white practice every other day during their assigned class period and have after school practice. 
"Competitions are an all day event, we'll be together from maybe 5 a.m. to midnight, depending how far away we are," Demorizi said.
Sacrificing such a large part of your high school career with the long hours of practices, competitions and games can overwhelm even the most experienced. However, the friendships, leadership skills and time management skills you gain are valuable.
"You really do have to keep pushing forward because it gets hard, a lot," Demorizi said. "That first place trophy isn't the only thing I'm proud of, it fills your ego and makes you feel a lot better about yourself when other people are discouraging you." 
The color guard community is unique in how they come together to celebrate their passion, despite being competitors.
"Color guard is one of those activities that we all want to do really well at, but we're a very supportive community so it's fun to just go to winter guard contests and cheer on other teams and other schools, even though you're still competing against them," Singletary said. "It'll be fun to get back into something that feels more nostalgic." 
Leave a Comment
About the Contributor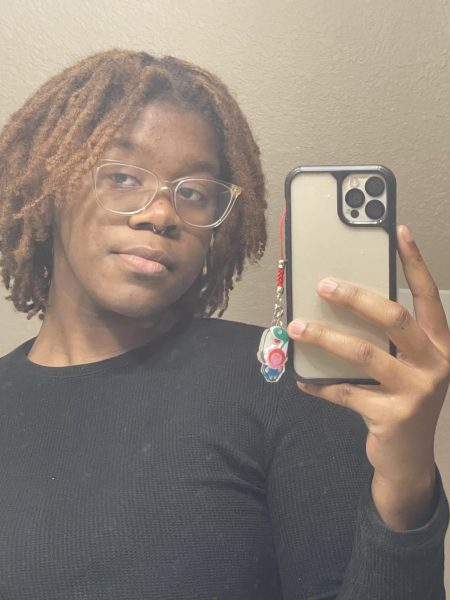 Kie Binion, Editor-In-Chief
"This year marks my sixth year of journalism and I'm absolutely ecstatic to be EIC this year. I love seeing the staff become more confident as both writers...