Girl's Golf Team Drives Onward
Hang on for a minute...we're trying to find some more stories you might like.
The Allen girl's golf team wrapped up their eighth consecutive district victory in the 6-6A District Tournament on March 23 at the Trails of Frisco Golf Club.
Led by junior Amber Park, the Allen girls team finished 13 points above second place Hebron. Park finished first among the girls with a nine point lead, and sophomore Phoebe Yuan was the second highest-placing Allen golfer with a seventh place finish.
"[To win district] really means a lot," Park said. "We've won it for so long, and we wouldn't want the streak to fall. Not on our watch."
The district win brings the team's total to 16 district titles since 2000, and the team will continue to pursue what would be their seventh regional title and fifth state championship. Head coach Karen Gravley said that the team's past success only makes them push harder.
"I think that there's a pressure when we first tee-off," Gravley said. "But it plays to our advantage when we go through the competition of whatever tournament we're playing in, because all of our successes have helped bring us to this point. We're used to being under that pressure."
Gravley has been the head coach at Allen since 1992, in which time she's been named the Southwest Region Coach of the Year in 2007 and the National Coach of the Year in 2012. According to sophomore golfer Phoebe Yuan, Gravley's been a big part of the team's success.
"She is a really great coach because she pushes us," Yuan said. "She coaches us a lot and wants us to do really well, but she also reminds us that golf isn't everything, and that there's more to life."
The girls team will compete in the Region 1-6A Girls Championship on April 13 and 14 at the Rolling Hills Golf Club in Arlington. The top team will advance to the state tournament on April 26 and 26.
"Our personal goal would be to win the regional title," Gravley said. "And obviously our ultimate goal is to get to the state title."

About the Writer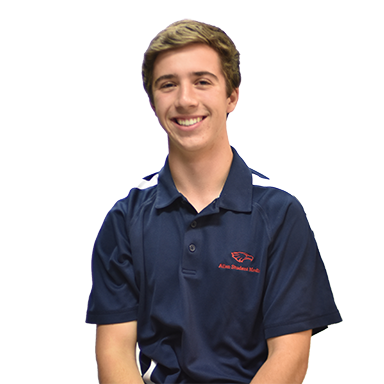 Parker Primrose, Sports editor
Senior Parker Primrose is a huge Denver Broncos fan, has a golden retriever for a brother and loves the movie Forrest Gump. Primrose plans to attend [insert...