Keep the train rolling
The need for public transportation in Allen
Allen is one of the most prosperous and thriving cities in the country, with an incredibly bright future ahead of it. However, if the city wants to reach its potential, it must address its pressing need for public transportation.
Allen is the 27th fastest growing city in the nation according to the Allen Economic Development Corporation, and was recently ranked as the second best place to live in the U.S. by Money magazine. This growth and publicity shows Allen's current appeal and blossoming economic status but also signifies that the city is being pushed into uncharted territory in terms of size. In order for Allen to handle the influx of people and business, public transportation is needed to mitigate traffic and to connect Allen with large corporations such as AT&T in Dallas, allowing Allen to grow in prominence and as a destination spot for businesses.
A system of public transportation would also allow for increased economic mobility for Collin County's homeless population. According to the Collin County 2018 Homeless Census Report, there are 427 people in the area experiencing homelessness. By establishing a way for these people to move around town, they could be connected to employment opportunities and begin to work their way out of poverty. This would not only help them personally, but it would also better the community as a whole by getting people back to work and improving the local economy.
Additionally, public transportation would ease the burden on families with parents that work full time, allowing children to be more involved in extracurricular events and more engaged in their education. Instead of being reliant on parents' schedules or having to walk home, students would be able to stay for that extra tutoring session or to play in the baseball game that they otherwise wouldn't. This could prove the most beneficial aspect of all, as it would help get students involved in the community and equip the next generation to be successful.
A great way for Allen to address their public transport deficiency is by becoming full-time transit members with Dallas Area Rapid Transit, or DART. The city currently has a partnership with DART for a taxi voucher system, Collin County Rides, that accounts for seniors and residents with disabilities, but this doesn't scratch the surface of the area's needs. Becoming full-time transit members with DART could allow for a bus service and potentially lead to an expansion of the rail line from Dallas to Allen.
The need for public transportation will only intensify as the city continues to grow, but by acting now, we can ensure that our community is prepared for our future and is set up for continued success. A simple letter to your city council today could ensure life-changing action for the future, so don't be afraid to take that step and let your voice be heard.
About the Writer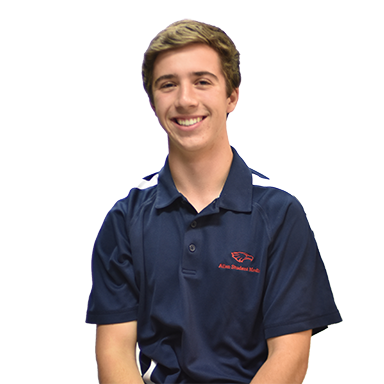 Parker Primrose, Sports editor
Senior Parker Primrose is a huge Denver Broncos fan, has a golden retriever for a brother and loves the movie Forrest Gump. Primrose plans to attend [insert...