Ed Sheeran: "Divide" Tour brings people together
The colossal AT&T stadium glowed a Cerulean blue, illuminating the massive audience, who ironically, were all unified under many division symbols. Ed Sheeran gripped his guitar as he ran up the steps of the stage, grinning wide as he began strumming and singing along to "Castle on the Hill." Almost immediately, ear piercing shouts of praise arose from the seats. From that second on until the very end, only one word could be used to describe the entire experience: perfect.
Originally from England, Sheeran is a singer and songwriter who made it big with albums "+" (2011) and "x" (2014). He began the global tour for his Grammy Award winning "÷" last March, going strong until late next year. On the night of Oct. 27, he sung his heart out to a sea of fans in Arlington, leaving them with no disappointment. The English performer didn't need any help pleasing the crowd. His magnetic stage presence was enough.
The setlist consisted of some of Sheeran's biggest hits, varying from more recent releases "Happier" and "Castle on the Hill" to his much older, yet still amazing work such as "The A Team". By infusing both old and new songs in a single performance, he was able to create a blend that attracted not only new fans, but also fans since his day-one. This heightened the experience and appeal of the entire concert..
Although alone on stage, Sheeran invited the entire stadium to sing along with him. He did an outstanding job of engaging everyone in the audience by talking between songs and cracking a few jokes as well, bringing lots of laughter from the crowd. His warm smile gave off a charming aura of sheer gratitude for his fans. During his performance of "Perfect," just about every single phone's flashlight shone in harmony as he sang, once again capturing the captivating beauty of the relationship is between Sheeran and his audience. Moreover, during the breaks between songs he politely thanked the audience, reminding everyone that he enjoyed performing just as much as they enjoyed watching or singing along.
However, while the songs were carefully and successfully chosen, their execution faltered at times. Many performances of the songs lacked the powerful instrumentals that the recorded versions contain. The tempo of some, such as "Eraser", seemed to be sped up at an unattractive rate, giving off the feeling that Sheeran was simply yelling in a microphone. Despite these mishaps, the absent background music actually brought out Sheeran's guitar playing and voice more, constructing a much more authentic experience compared to listening through earbuds. The speed of the songs only emphasized his skill and ability to sing beautifully no matter the tempo.
Sheeran's concert could be best described as a rollercoaster. Opening acts Lauv and Snow Patrol woke up the crowd and prepared them for the big drop. The rollercoaster had truly begun when the fast paced chords broadcasted from Sheeran's guitar, filling the audience with thrill and adrenaline. Throughout the ride, twists and turns were encountered, with slow and touching songs such as "Tenerife Sea" being paired with fast paced loops such as "Shape of You." Sheeran passionately ended the concert with "Sing." The Ed Sheeran North American Stadium Tour could only be fairly rated an A because of the groundbreaking positive energy that was sent into every being, including Sheeran himself.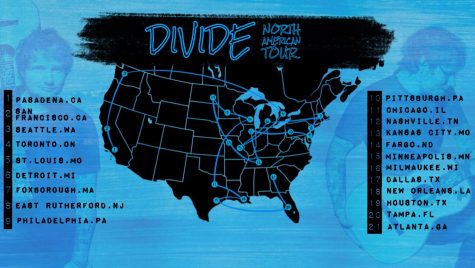 About the Writer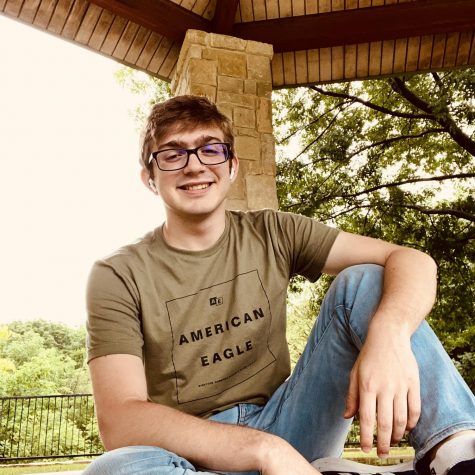 Alessio Haro, Editor-in-Chief
Co editor-in-Chief Alessio Haro enjoys creating comics and taking long walks in his free time. He is unsure what he wants to do in college, but he plans...