Cafeteria, Interrupted
It wasn't long after the first day of school before every frequent cafeteria visitor noticed that the high school's pastry shop, a breakfast and lunch stop for students and staff alike, was closed for construction.
Construction on the pastry shop started in the beginning of July, a little later than Russell's ideal, but this  decision was out of the high school's hands.
"It's all about waiting for the school board's approval," said Matt Russell said.
There have been complaints that the removal of the bakery line caused the lines for the cafeteria's other restaurants to become increasingly long, leaving little time for lunch buyers to eat before the bell.  
"I feel like I don't have enough time to get to lunch, get my food and eat all in the 30 minutes," sophomore Caitlin Parent said. "Having another lunch line would help thin out the other lines."
However, the renovation plans promise the end of dragging lines and quickly scarfed down lunch.
"The goal of these renovations is to fit the maximum number of kids into the shop," Russell said. "Before we only had two lines [in the pastry shop], but we will be building four registers so now we will have four lines."
The new pastry shop will also feature new equipment for the benefit of the cafeteria staff.
"The new design will have a lot more storage and a new sink for washing dishes," Russell said.
Veteran staff and upperclassmen will notice not only the equipment changes but a whole new design too.
"We're going for a kind of rustic theme," Russell said.
The pastry shop floor and walls are being redone in true Texas style exposed wood, and along with the standard photo screens buyers can expect to see an old style chalkboard out front.
"We are planning on finishing around the end of September," Russell said.
About the Writer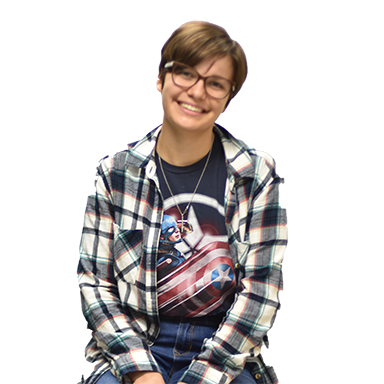 Julia Zaksek, Sr. managing editor
Senior Julia Zaksek enjoys iced coffee, long cardigans, realistic fiction and the company of her fellow editors. She plans on attending the University...