Environmental Club E-Waste Drive
Allen High School Environmental Club is having an e-waste drive to collect and dispose of e-waste properly. "Electronic waste" is materials from electronics that are harmful to the environment. 
Nina Rao, president of Environmental Club, started the initiative earlier in the semester to address the need for more e-waste disposal sites in and around Allen. 
"We wanted to start to address the massive electronic usage taking place in these campuses and in the lives of nearly all students and faculty," Rao said. "From personal electronics to the hundreds of batteries, wires, and spare parts lying around campus, we felt it was important to designate an appropriate drop off area rather than just let these used electronics go in the trash." 
E-waste is harmful to the environment when left to sit and degrade in a landfill. When you throw away a phone or old device, the chemicals in the device seep into the ground, causing soil pollution. E-Club is dedicated to making a conscientious effort to get e-waste disposed of properly.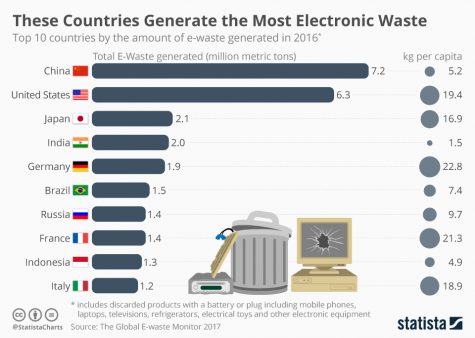 "A serious implication of poor electronic disposal is when it ends up in landfills where lead, nickel, mercury, cadmium, and other heavy metals leach into soil and groundwater," Rao said. "Open burning is even worse, as burning toxic materials result in toxins being released into the air." 
To prevent this from happening, take any old cell phones, mp3's, radios, speakers and other old devices to any of the drop off bins in K126, G144, F252. Or B105, and B118 at the STEAM Center. 
To learn more about AHS Environmental Club, sign up for their remind @theenviron, visit their Instagram: ahs.environmental or attend their meetings in the F Hall Common area after school on the 3rd Wednesday of each month.  
*Due to Covid-19, the E-waste drive has been put on hold until students return to school.
About the Writer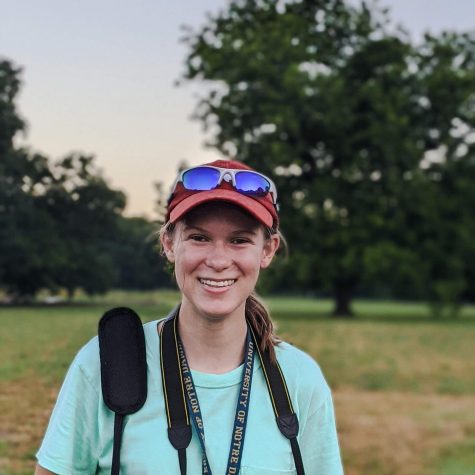 Meghan Holloran, News & Commentary Editor
Senior Meghan Holloran loves music and anything Lorde. She enjoys playing video games in her spare time and taking photos. She is a member of UNICEF and...