Stranger Things Season 2 Review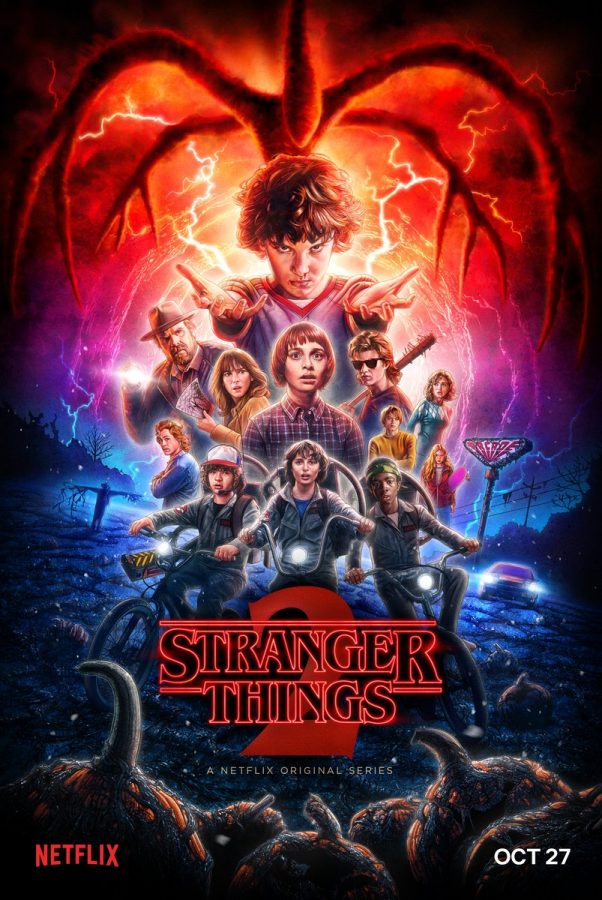 If you're anything like me, you shamelessly binge-watched the first season of "Stranger Things," and have been anxiously counting down the days until season two. "Stranger Things" is an enigmatic puzzle. Each piece is a question bringing a new answer and a new question. I ended season one, my head clouded with confusion and began season two still hungry for answers. Finally, the series is back and stranger than ever. Season one was great, but nothing could have prepared me for season two.
Set in 1983 in the fictional town of Hawkins, Indiana, the first season of "Stranger Things" follows the disappearance of a young boy, Will Byers (Noah Schnapp) and supernatural events that follow. Also featured is the appearance of a young girl named Eleven (Millie Bobby Brown) with paranormal abilities. "Stranger Things 2" picks up after a rather frustrating cliffhanger that left me begging for a solution.
One thing I appreciated about the show was the emulation of historical context. This is evident in the show's aesthetic, music, use of walkie talkies for communication, introduction of new technology like the video camera and constant talk of the Russians and the Cold War. However the "Stranger Things 2" soundtrack, reminiscent of 1980s pop culture, evoked nostalgia and really helped capture the era.
"Stranger Things 2" also comes with a rich plot and well-developed characters. We get to spend more time with the show's main characters and their families as well. It's in the moments spent with Steve (Joe Keery) and Dustin (Gaten Matarazzo) where we begin to see them as more than the jock and the adorable sidekick, and we learn the art of hair spray application. For most of the previous season, Will Byers spent most of his screen time trapped in the Upside Down, but in season two we witness Schnapp deliver an Emmy-worthy performance as we watch him writhe in pain at the monster within him, and in one scene he makes my heart ache as his family tells him nostalgic stories.
The use of Morse code to discern Will's thoughts is reminiscent of the letters and lights used in season one. As our favorite ragtag team of eight were busy saving the world, Eleven was busy finding herself. And during all this, the stunning cinematography and the introduction of new and diverse characters such as Kali (Linnea Berthelsen), Bob (Sean Astin) and Max (Sadie Sink) made the show great. The highly anticipated Mike (Finn Wolfhard) and Eleven reunion was the greatest part.
Needless to say, "Stranger Things" came back with a bang — or shall I say ''boom" — and is well deserving of the highest of praise and an 'A+.'