Review: 'After Laughter'
Paramore has sat comfortably in the top tier of lyrically angsty but tonally fun rock since their incipience in 2004. Now having released their fifth studio album, "After Laughter," on May 12, they are embarking on a journey into the pop world, packing as much punch as before.
While Paramore's eponymous album in 2013 showed a slight deviation from their original emo punk toward shinier, more digestible music, "After Laughter" solidifies the band's shift. Even though frontwoman Hayley Williams traded her bright red hair for bleach blonde locks, and the band traded angry guitars for bouncy synths, old fans should be pleased with the band's maturation.
Williams has matured too, and you can tell through her lyrics and the name of the album itself. "After Laughter" marks the return of Zac Farro, who tumultuously left the band in 2010. It is also a product of William's struggles with depression and turmoil among the band. Lines such as "I can sabotage me all by myself" ("Caught in the Middle") and "Reality will break your heart" ("26") reveal hearty realizations about growing up, getting knocked down and facing the world.
Still, serious topics don't take themselves too seriously because of the exciting music that backs them. With this release, Paramore joined the recent onslaught of indie and pop musicians throwing it back to the '80s. The mood is light and cheerful, but still powerful, especially because of Williams' iconic voice. The album, however, is a little lopsided, with some of the best, brightest songs at the beginning and the softer, less dynamic ones at the end. "No Friend," while interesting, doesn't sonically match with the rest (it's a little grimier and more dissonant), but in general, the album maintains cohesion.
That being said, this B+ of an album isn't particularly memorable. While individual songs such as "Hard Times," "26" or "Pool" might find their way onto my "Favorites" playlist, "After Laughter" as a whole doesn't epitomize The Art of Music. Even so, after following my usual trend of replaying a record until I can't stand it anymore, I'm sure I'll still pick it out of my music library whenever I'm in a spunky mood.
About the Writer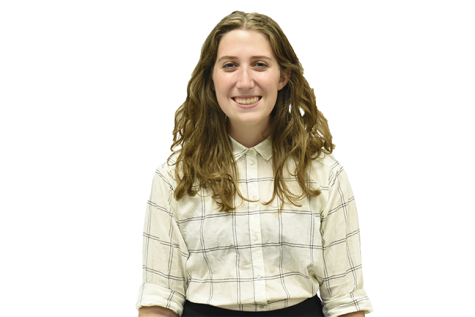 Sara Schleede, Editor-in-chief
Sara Schleede is a senior who enjoys podcasts, sweater tights and visiting museums. She plans to study print and digital journalism in college and then...