Review: 'Harry Styles'
Hang on for a minute...we're trying to find some more stories you might like.
I'll be honest. I wasn't incredibly impressed with a lot of One Direction's solo efforts. I've never been particularly amazed with Niall Horan's or Louis Tomlinson's music.  I even wrote about how underwhelming Zayn Malik's debut was last year. But "Harry Styles"? It's fantastic. Styles' first album is brimming with soul, honesty and creativity, and I couldn't be more satisfied.
The self-titled debut has a classic rock edge that I've been feeling ever since "Sign of the Times" hit streaming services. Enchanting guitar chords and thunderstorm drums drew me into a trance. Styles' voice was soft and welcoming but passionate. After hearing the first single, I anxiously awaited more. And I wasn't disappointed with the different sounds this album explores. Yes, the electric guitar bangers are plentiful, but some of my favorites are the slower cuts. There's the Ed Sheeran-esque "Sweet Creature," relying on only a few chords and a charming melody with sweet harmonies to carry the nearly four minute track. Then, of course, there's the sparsely-instrumented, wistful "Ever Since New York." Overflowing with Beatles inspiration, the fast tempo is complemented with uplifting guitar strums and punctuated with an eerie undertone.
"Carolina" is easily my favorite on the record. This song has an Aerosmith vibe. The track is gritty in the best way. It sounds like it'd play as a gruff, surly main character walked into a dimly-lit bar and asked for whiskey, before getting into a bar fight. I'm here for it. The harmonies, however, change the vibe a little. There's a Woodstock-y feel that only escalates as the song starts to "Lalala" before the final chorus. Styles lets his voice shine on this track too, with soaring riffs brimming with energy.
Admittedly, this record does have its flaws. The lyricism is a little difficult to understand sometimes. "Sign of the Times" is still absolutely indiscernible to me, and I'm not sure if it's just cryptic like an inside joke, or some sort of Illuminati subliminal messaging. "Meet Me in the Hallway" is just confusing, and none of the couplets, at first glance, seem to really connect. Maybe I'm reading too deeply, and there's no hidden meaning, though. In that case, the lyrics are just kind of boring. However, tracks like "Two Ghosts" and "Carolina" give the album a little hope.
Overall, "Harry Styles" has a gripping charisma that lasts throughout the album's slow tracks and fast, the high points and the lows. An A- easily fits this record. Although sometimes lyrical signals gets crossed, Styles does assert one thing very clearly on this record: his solo career is here to stay.

About the Writer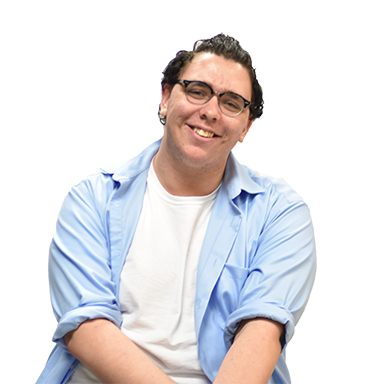 Felix Kalvesmaki, Editor-in-chief
Senior Felix Kalvesmaki likes mangoes, true crime and the band Bleachers. He plans on going to NYU to study journalism and music production.