A New Direction
Seniors sit in the director's chair, run plays
Hang on for a minute...we're trying to find some more stories you might like.
Every year, seniors who have been in the theater program since their freshman year are given the opportunity to sit in the director's chair and run the show themselves.
This year is no different, with 10 different plays being directed by 18 senior directors. Some are directing independently, while others act with co-directors. These directors working on their own productions alongside typical year-end struggles and senioritis is no small feat.  Co-director of "The Importance of Being Earnest" Connor Lamb explains the process is just like any other play.
"You just find a play that you like and want to direct that fits with the time constraints that you have because you have to perform it in 40 minutes," Lamb said. "So you pick it, you get through the auditions process, pick your cast and get started with rehearsals."
The plays themselves are not constricted to one specific theme or concept and cover a variety of topics. One of the plays, called "The Rabbit Hole," is about a couple dealing with their dead son, while Lamb's play is more comedic in manner.
"As a department, we encourage people to see other shows," Lamb said. "And as a director who's seen other shows in the past and knows what's going on, I highly encourage people to watch the other shows."
In the past, some people have even written their own plays.
"You can write your own script if you want to; most people choose not to do that because [of] time, and it can be harder to get that creative process going," Lamb said. "It's happened about three times in the past three years."
The plays themselves were put on from May 6 -11. According to Lamb, bringing a play together isn't a simple task, and their time constraints haven't helped.
"[We started working] right after spring break," Lamb said. "Usually we do senior directs right after our fall play ends, [around] October to December. But there was a scheduling conflict this year because we ended up doing another musical. So there's a bit of a time crunch, so we would've had even less time if we did it in November, like we normally do. So, they moved it to the spring, but it's working out."
While the senior directs are a learning experience for new senior directors, it's also another opportunity for underclassmen to gain more knowledge on their field. Sophomore Perry Pokharel said she's learned a lot from the process.
"The only play I've ever been in was 'Peter Pan,' and I had one line in that," Pokharel said. "So, from this, I've learned so much about characterization, and everything. I had no exposure to that before, and being in senior directs has improved me as an actor. From the beginning rehearsals to now, I feel like I've learned so much."
The students also say it's a smoother connection between director and worker with students rather than teachers.
"I think it's easier to relate because I'm a freshman, so I haven't worked with [the theater teachers] a lot, so I think it's easier to relate because they're closer in age with us," assistant stage manager Jessica Lan said.
Sophomore Anna Dreher says everyone is grateful for their directors, and they couldn't ask for anything else.
"Our directors are doing a very good job and we're learning a lot from them," Dreher said. "They've had a lot of theater experience and they're able to share some of that knowledge."

About the Writer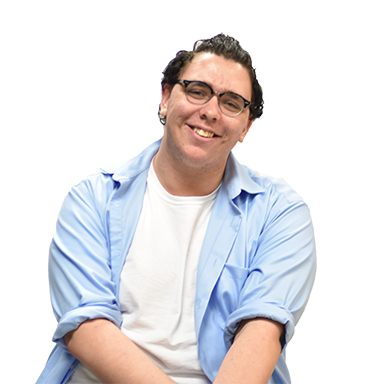 Felix Kalvesmaki, Editor-in-chief
Senior Felix Kalvesmaki likes mangoes, true crime and the band Bleachers. He plans on going to NYU to study journalism and music production.