Exploring enforcement
Hang on for a minute...we're trying to find some more stories you might like.
In the halls of Allen High School, there's something for everyone; a club for almost any and every interest and classes to match. The law enforcement career pathway offers students insights into what exactly is involved for all things law.
Senior Ashleigh Browne said she wasn't sure what she wanted to do until she was a sophomore.
"When I went into high school, I didn't know what I wanted to do," Browne said. "Then in sophomore year, I joined [Principles of Law, Public Safety, Corrections & Security], and I really enjoyed it. It piqued my interest and so one of my friends was retweeting the club stuff on Twitter because she was in the club. So I DMed her about it, and then I came to a meeting, and then I stayed."
The club meeting Browne had attended was for the Explorers, the student organization for the law enforcement pathway. The Explorers student organization was added to the law enforcement pathway in 2015.
"I joined because it's more direct involvement and practical application because you actually work with officers, and they train you," senior Kathryn Wilson said. "I get more experience on what they do, and even if that's not exactly what you want to do, it's a really cool experience."
This past July, at their state competition, the Explorers placed first in Arrest, Search & Seizure and Unknown Call, and placed second in Crime Scene Search.
"We have state competition, which is the big one, in the summer," Browne said. "We have two teams, and they're each made up of four explorers, and you get scenarios that you compete in, which is what we're trained in every week, so it'll be stuff like burglary in progress, traffic stops, robberies, active shooters. You go and compete in the scenarios, and they grade you. Then whoever has the highest score, they get the trophies."
Tiffany Nickels, sponsor of the Explorers and teacher in the law enforcement pathway, came to Allen to teach Law Enforcement in 2014. Nickles, having prior experience in the courts but not in police enforcement, did not know the program would take off in the way it did.
"My background in the criminal justice field was more courts-oriented," Nickles said. "I was not a police officer. I was a probation officer, so I dealt a lot with the court system and corrections. I did not know it would go the law enforcement route, but it sort of took on a life of its own, and I was just excited to bring something beyond the classroom for the students."

While Nickels is the official sponsor and teacher, she gets help from Allen's very own Student Resource Officers in the club and in the classroom.
"One of the neat things about the program is that these guys are getting the opportunity to train with people and network with people who are already working in a professional field that they are interested in," Nickels said. "Being able to interact with and having the support of the Allen Police Department is really what makes the program special and really kind of unique for the [students]."
The help doesn't stop there; the SROs travel with the Explorers for their competitions, including their four-day competition at state this July.
"The officers, all three of them, were with us the whole time," Nickels said. "We went to an escape room, and so there's a lot of interaction beyond just the training portion."
Through the law enforcement pathway, students intern at the Allen Police Department.
"We just had our first day yesterday, and my rotation, I'm working in the crime lab, and it's just a lot of fun," Browne said. "We did a lot of fingerprinting, and we get to meet so many people and learn so many different things about the police station and all the different aspects, and it's really great hands-on training. You get to see what you're great at and what you're not so great at and see what you can fix, and you get to find your interests and what you want to do."
The law enforcement pathway, and by extension, the Explorers, has given students the opportunity to learn about the police and themselves, and put what they learned into action.
"It's given me a voice and a lot of confidence," Wilson said. "When I first entered in the program, I was really quiet, but because of the [program], I've gotten a lot of leadership opportunities. In Explorers, I've been a sergent, where I teach people, so it's really given me a voice and more confidence which is something you need to be in law enforcement. That's been a really big thing for me."

About the Writer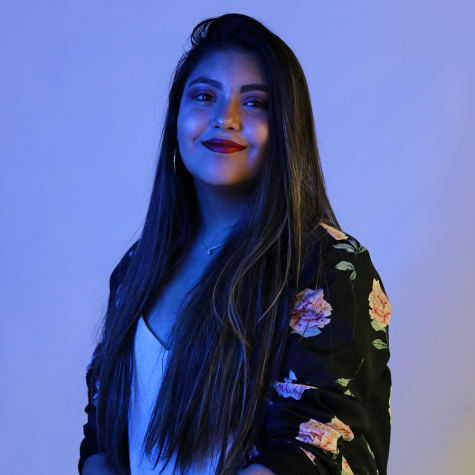 Francis Salazar, Feature Editor
Senior Francis Salazar loves writing, the aesthetic and watching Netflix. She plans on going to USC to get her business degree.