Humans of Allen: James Hubbard
Hang on for a minute...we're trying to find some more stories you might like.
"In ninth grade I took a Principles of Audio and Video class and I just continued on to Advanced Filmmaking, which I'm in right now. We make a lot of short films, and we do a couple contests. In class we do short films based on certain techniques. Currently we're doing a project where we have to animate a split screen so there are two things going on at once. My favorite short film we made was one where we were told to make a horror movie, and ours was really bad. There's a tree that was labeled 'Leslie' so we just took the tree and we had the tree kill people. We moved it through the frame by tying a rope around it and pulling it. It was really bad, but pretty funny. We called it 'The Leslie Files: Uprooted'."

About the Writer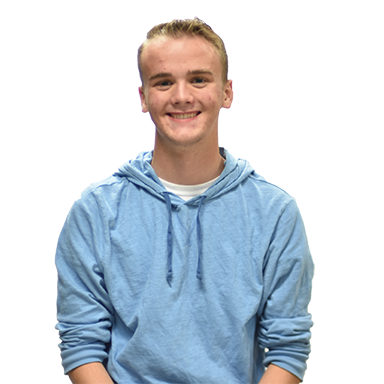 Christian Hinton, News editor
Senior Christian Hinton likes Twitter, comics and outer space. He plans to be the first person of Mars, but if that doesn't work out, he'll settle for...