Allen Defense Shines in Win Over Evangel Christian
Hang on for a minute...we're trying to find some more stories you might like.
The Allen Eagles took down the visiting Evangel Christian Eagles (LA) 45-10 with a dominant showing in all three phases of the game.
Evangel Christian, the number two team in the state of Louisiana (according to Max Preps), was unable to put together any sort of ground attack against Allen, rushing for only 25 yards on the night on 28 attempts for one touchdown. The Evangel Christian offense lived and died by the deep ball, as it racked up 245 yards passing with no touchdowns.
The Allen defense controlled the line of scrimmage all night, pestering the Evangel quarterback and setting the tone for the game. The defense was at its best on third down, allowing the offense to convert only two of 13 third down attempts on the night.
The defense also forced five turnovers, with Alex Schneider, CJ Johnson, Michael Newsome and Jevon Jones collecting interceptions and Jayden Jernigan recovering a fumble.
"[The growth of the defense] started in the summer," junior cornerback Jevon Jones said. "Performance Course, just grinding, and taking the coaching that we have."
The Allen offense struggled to get a push from their offensive line for a majority of the game, as they had issues opening running lanes and protecting the quarterback. In spite of this, Allen was able rack up 96 yards rushing, and they dominated in the red zone with Kirby Bennett and Brock Sturges combining for three touchdowns.
"[Our offense] did good tonight," senior receiver Tevyn Stevenson said. "But we can get better, and that's the goal every week."
Quarterbacks Mitchell Jonke and Grant Tisdale provided majority of the offense firepower, passing for a combined 191 yards and two touchdowns, but Jonke did fumble once and Tisdale threw an interception. Carson Schleker served as the primary receiving target, accumulating 85 receiving yards on four catches for one touchdown in addition to returning a punt 62-yards for a touchdown.
"It's a whole team effort," special teams coordinator JD Walker said. "The second we think we're good, that's when we have a lot of work to do."
Next week the Allen Eagles will travel to Coppell High School to take on the Coppell Cowboys. Follow along with all the action here at The Eagle Angle.

About the Contributors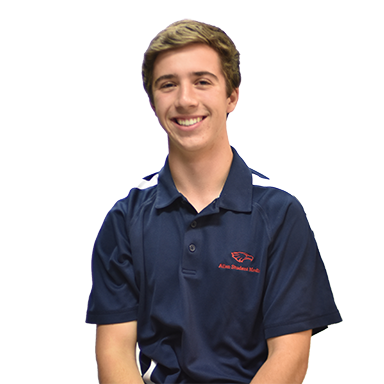 Parker Primrose, Sports editor
Senior Parker Primrose is a huge Denver Broncos fan, has a golden retriever for a brother and loves the movie Forrest Gump. Primrose plans to attend [insert...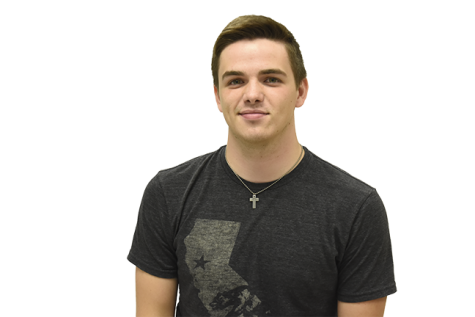 Jackson Stone, Sports editor
Senior Jackson Stone loves sports, Mizzou, taking photos and the show "Breaking Bad." He plans to go to Mizzou to study sports journalism when he graduates.