Kicks for a Cause
Football kicker donates money for charity to memorialize his father
July 17, 2015, was like any other day for the Limpert family. Scott Limpert left his home to go play his favorite game: soccer. He said goodbye to his wife, Lisa, his daughter, Nicole, and his son, Connor, known to many around Allen as the football team's varsity kicker.
What started as a normal evening turned tragic. At age of only 53, Scott Limpert passed away suddenly from cardiac thrombosis.
"He was the type of person that really wanted to help people," Lisa said.
Through The Scott Limpert Memorial Foundation, that legacy of Scott lives on. The Foundation was established by Lisa to support people and foundations that were important to Scott and to raise awareness about sudden cardiac arrest, the value of AED machine and organ donation.
"He was an organ donor [himself], so obviously [he wants everyone to use everything they have] to help other people," Lisa said.
Perhaps the most important facet of Scott's Memorial is the goal to to fund the installation of defibrillators, machines designed to correct irregular heart beats, the cause of death when a person goes into sudden cardiac arrest.
"We're just trying to help save a life," Lisa said. "The place he ended up passing away at didn't have a defibrillator there, so my thoughts are if we can put one in some place that doesn't have it [we could] save a life."
The Limpert's charity doesn't stop at flat donations. They're doing it the Allen way, incorporating the city's biggest pastime: Allen Eagle Football.
"You can make a flat donation, but other people are pledging money per point [Connor] kicks," Lisa said.
As a proud member of Allen's football team, Connor is always driven to play his best. However, the thought of possible funds has come to be another, more subtle, motivator.
"It hasn't affected my playing too much, but, I mean in the back of my mind it's kind of there I guess, just pushing me on to make that point," Connor said.
So far Connor has scored 45 points between field goals and extra points, and it's only the fifth game. Between the money raised by these and flat donations, the foundation has already raised around $3,500.
"Somebody had pledged money whose dad had died of sudden cardiac arrest when he was riding a bike, so obviously Scott's story touched his heart," Lisa said."I think the thing that I've learned from this is everybody has their own story. You just don't know about it."
Even outside the Limpert's charity, Scott's presence is still strong, and again seen in his son Connor.
"My husband's number all his life was 19," Lisa said, "and that is the number that Connor wears.
To donate to The Scott Limpert Memorial Fund or to pledge for Connor's points simply visit: http://charitysmith.org/memorial-funds/the-scott-limpert-memorial-fund/
About the Contributor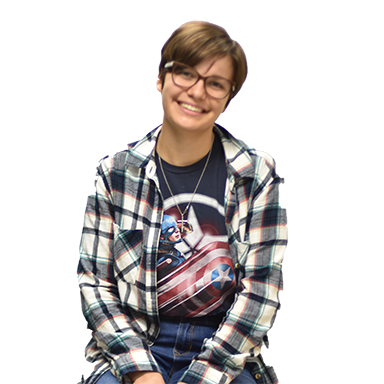 Julia Zaksek, Sr. managing editor
Senior Julia Zaksek enjoys iced coffee, long cardigans, realistic fiction and the company of her fellow editors. She plans on attending the University...