Going for the Goal
The Allen Boys Varsity Soccer Team is kicking into its season ready to achieve its goals. Winning is no easy feat yet the team has already scored the title for first in district and first in the state. Undefeated on the field, the team looks to continue their accomplishments for the rest of the season. 
"We had a really good team this season," senior midfielder Taran Kumar said. "We are undefeated so far. So I definitely think we can go far in the playoffs and win a state championship." 
Last year's varsity soccer team made it past district in playoffs, and this year's team plans to continue the legacy, as well as forward it by examining last year's strengths and weaknesses.
"It's just about putting in work, making sure we get the most out of each rep we have in practice, make sure that we're locked in the games, make sure we listen to the coaches plans and execute," junior forward Osi Iyamah said.
Putting in work translates to around five to six hours of weekly practice for the team. 
Preseason meant daily practices, weightlifting twice a week and being on the field three times a week. In season, the practices are altered to not burn the team out, according to Iyamah, as they usually play two games a week. 
As well as putting time and effort into practice, the team places heavy emphasis on their mindset, holding humility and respect as their core values according to Iyamah. "Our coaches are very big on remaining humble and just going one game at a time," senior goalkeeper Alec Setterberg said. "It doesn't matter if we're playing the number one team in the state, or 50th team in the state. They want us to play everybody the same just work as hard."
While staying humble and working hard pushes the team to their achievements, teamwork pushes Allen to success.
"Winning is an 11-man effort," Setterberg said.  "I don't think anybody on the team carries a team. We all work really well together because we all have the same goal and we really just want to win. So, when we work together and when we all focus, that's when we get our best results and when we get our really good wins." 
The players prioritizes attention to their physical and mental state of being, focuses on competition through focusing on themselves, and holds significance in teamwork.
"Our team is a great team because when we play, we play for not only the stats but for each other and we're not scared to put ourselves on the lines for the team," Iyamah said. 
The Eagles next home game is Tuesday, March 14 against Little Elm. 
Leave a Comment
About the Writer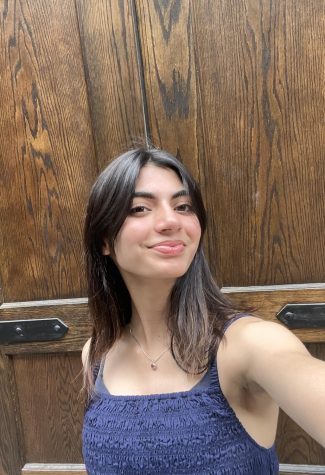 Imaal Ali, Staffer
"This is my first year on the Eagle Angle Staff. I'm senior class president, organizational director of a non-profit, and proud Swiftie. I joined newspaper...