Pressure to Win
It's getting colder and the pressure is ramping up — there is pressure to impress, but most of all, pressure to win. The Allen Varsity Silver Hockey team is no exception to this with their upcoming game on Tuesday.
The team is entering the last stretch of the championship with only a few more games to go — though it is not the end of the regular season. They will play against their long-standing rival, the Jesuit Varsity Gold Hockey team in one of a number of games that will determine who wins the championship and moves on to Nationals. 
"It's one of the round-robin games but this game would be a huge win for us," senior captain and right wing Nick Sell said.  "We've had a lot of rivalry with Jesuit in the past. We've not beaten them in the four years I've been on the team. So this game is a big one for us. If we win this, we're most likely to go to the championship and then to Nationals."
The Allen team has not made it to Nationals as the Jesuit team has beaten them time and time again. This repeated loss has created a tense and physical rivalry with Jesuit that can be seen during the games.
"Usually state is a lot more physical, just because we have periods between that we have to go off the ice," said senior right wing Cole Kettlewell. "So we can't really take our anger out anymore, we have to hold it in. We have to wait for the next period. So I think this game is going to be way more physical than the other ones."
As the team is comprised of majority seniors, this is an important game for them, as everyone is hoping to finally win and move on to Nationals.
"This is a last chance for a lot of seniors," junior alternate captain and center Luke Yeary said. "So everyone is just giving it their all."
Championship games for any sport can bring a level of nerves and pressure unlike regular games and can affect the game as a result.
"Before the game, we come as a team and we go outside and stretch, listen to our music, listen to our captain, do what he says and whenever we calm down, we come back in and are ready to play," Kettlewell said.
In a game with this level of competition, practice and preparation will not produce the desired results alone. A certain focused mentality is needed to win, especially when considering the fact that Allen has not beat Jesuit before.
"I will say our practices are probably not at the level that theirs are, we don't prepare at the level they do" Sell said. "A lot of it comes from the mindset. You'll hear this from a lot of hockey players, and a lot of coaches, it's your mindset. You don't have to be a better team. But you have to want it more. You need to hate losing more than you love winning."
Leave a Comment
About the Contributor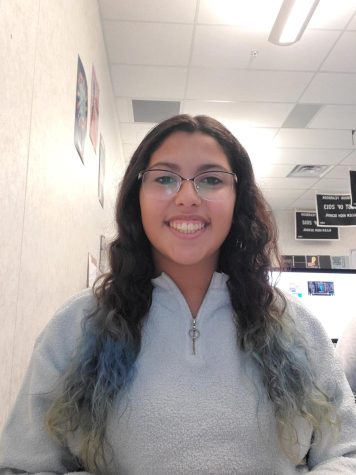 Haley Rodriguez, Co-Editor-in-Chief
"I love to read and write. I joined the newspaper team because I love writing and the satisfaction of producing a good story. I chose to be an editor because...