MCJROTC Receives the Naval Honor Award
For the first time in eight years, Allen High School's Marine Corps Junior ROTC program has been named the "Naval School Of Honor." The Naval Honor School award is presented to the top 10 percent of all ROTC programs nationwide.
"Being a Naval Honor school sets you apart from the others because your students have done extra things they didn't have to do," Lt. Col. Mike Wilonsky said.
Cadets have all the power to receive this award, not the instructors. Joining drill or marksmanship teams, doing service for the city and school, becoming a student leader, and being part of A-Crew all helps the program get points. Being a part of a competitive school also gives the program bonuses. 
"It's pretty exciting, being able to know that everything the cadets do within the program holds so much weight, and it makes our program so much better and to me it's just awesome," senior cadet Col. Haviland Sutton said.
The Naval Honor award allows instructors to write recommendations for top military academies such as the U.S. Naval Academy, U.S. Military Academy, and the U.S. Air Force Academy. 
"I'm actually applying to the Naval Academy, and in order to get in, you need a nomination from congressman, senator, vice president or president; each congressman can only give out two in their district, and being a Naval Honor School the instructors can sign a paper of recommendation for us," Sutton said. 
Even during COVID-19, cadets went above and beyond for their program. Last year, Allen's MCJROTC earned two scholarships, which is extremely difficult to achieve. 
"I'm just really proud of everyone last year for everything that they did, especially during COVID which is insane," Sutton said.
Leave a Comment
About the Contributor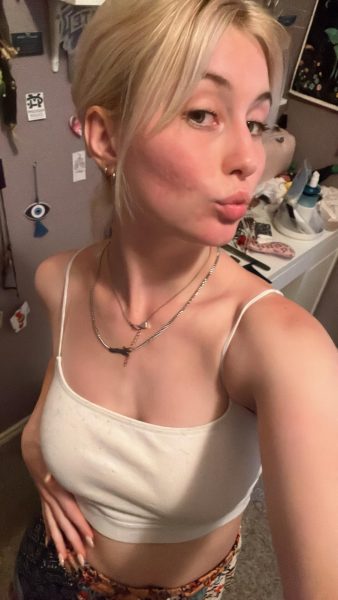 Yuliya Eruslanova, Managing & Design Editor
"This is my fifth year doing journalism and third year on the Eagle Angle staff. I love the gym and aspire to become a real estate agent."