Homecoming 2020
Homecoming is a mum-and garter-adorned football game and dance that takes place every year at Allen. It's a beloved tradition, though one that had to be modified this year due to COVID-19 concerns. 
The student council has been hard at work for several months making a plan for this year's event, and they have released information that can be found in the student life module of Canvas.
"We had to completely start from scratch since the possibility of a dance was obviously unthinkable," student council officer Caitlyn Sell said. "We ran through a lot of ideas, but we felt that a drive-in movie was a great compromise that would keep everyone safe while still allowing for fun memories to be made," Sell said.
The way it will work is that a large screen will be set up in the parking lot closest to the Performing Arts Center and students will park in pre-purchased spots. Tickets will be for every four people per vehicle. The audio of the movie will be through an FM radio station that will be communicated to students prior to the event. Students will have to buy their movie snacks and drinks along with their ticket purchase to be picked up at the event. Other food items will be available to purchase at Blú. 
A survey was put out recently in the student life module on Canvas which includes options to vote for flavors of popcorn, types of candy and other food, and drinks. It also included voting for the actual movie that will be played, with the options being "Black Panther," "Avengers: Endgame," "Guardians of the Galaxy," and "Harry Potter and the Sorcerer's Stone." Student council then made the decision based on student votes to show the movie "Black Panther."
As far as safety, Sell indicated that social distancing will still be enforced, and that, "failure to comply with the regulations will result in disciplinary action." She also stated that the event was "ever-evolving," and they are still working to get the details set in place. "As new information becomes available, we, along with the school, will be relaying it to the student body as soon as we can," Sell said. 
A year like no other calls for a Homecoming like no other, and it's clear that this event will be just that. The student council and their sponsors have been working tirelessly to create "something amazing," and Sell along with the other officers and everyone who played a part in planning this event are excited to be able to ensure that Homecoming will still be a night to remember. "Although Homecoming is certainly different this year, we hope it will foment a sense of positivity and joy during these unusual times," Sell said.
Leave a Comment
About the Contributor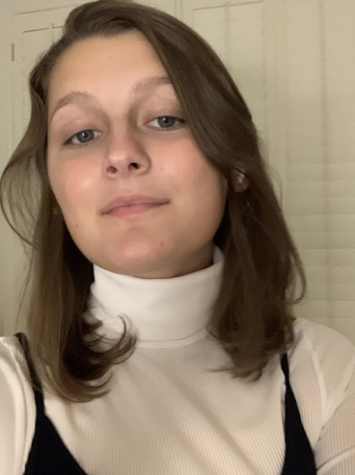 Lillian Arnold, Editor-in-Chief
Lilly's interests include writing and watching movies! She loves to create stories and characters, and plans on majoring in English to become a teacher,...