Dual Credit And Everything You Need To Know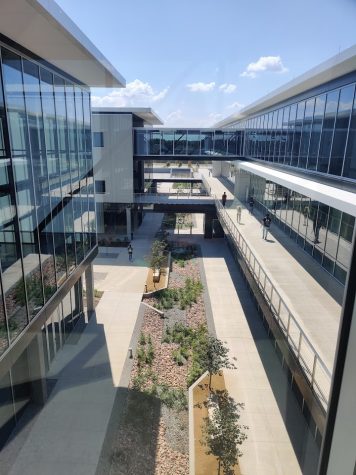 This year has been quite the whirlwind since COVID-19 made a major impact on the United States in early March: shutting down schools, local businesses and travel everywhere. But now with school back in session, students are looking at a whole new set of rules and regulations in regards to a safe return. 
Collin College has established it's new "Restart Plan" and what it means for Allen High School's dual credit students.  Collin College administration has a whole handbook to guide students through the restart of in-person learning, found on their website (collin.edu). If any dual credit AHS students opted for in-person learning they will be attending the newly built Collin Technical Campus. Classroom numbers and times can be found in CougarWeb in the "My Class Schedule" link.
As far as classroom etiquette goes, students will need to wear a mask everywhere they go, except when eating and when asked to take them off. Students will also be seated a safe, six feet apart in classrooms and required to clean their desk area at the end of class with disinfectant spray, as well as put on hand sanitizer upon entrance and exit of classrooms. Collin College will be implementing the use of a new air purifying system that uses UV light to make sure the classrooms are truly disinfected at the end of the day. Also if students don't have transportation to the Collin Technical Campus, they can utilize the shuttle services that the school provides to get there. But students beware that if you are not there before the bus pulls off, you'll be walking or figuring out another way to get there.
In closing, 2020 has been pretty chaotic, but hopefully, this year's new regulations help mitigate the spread of COVID-19 and return us to simpler, happier times. Again, for a more extensive explanation of protocols, the "2020 Fall Restart Plan" is available on the Collin College website and even includes a self-diagnosis list for COVID-19. Community members can also contact the executive dean, Dr. Bill King, at blking@collin.edu or 972.553.1112 for further personal questions about what to expect from the Collin Technical center in response to COVID-19.