Share the love
The U.S. was built and evolved on the backs of hardworking men and women. Unfortunately, the minorities that helped our nation prosper sometimes go overlooked. It's important to appreciate everyone in our country's history so we don't take its cultures and lessons for granted. The idea of America was a land where people could live without oppression and judgement and these are only a few of the people that fought for that dream, so here's a look at some important faces that some people fail to see.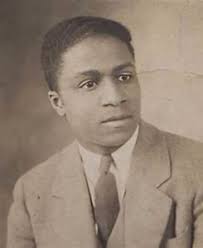 Rudolph Fisher (1897-1914)
Rudolph John Chauncey Fisher was an African American physician, radiologist, novelist, short story writer, dramatist, musician, and orator. Fisher graduated from Brown University with a Bachelor of Arts and a Master of Arts, majoring in English and biology, then went on to graduate from Harvard Medical School. He is most known for his literary work, which included books and short stories such as "The Conjure Man Dies" and "City of Refuge," and is considered one of the key figures of the Harlem Renaissance. Throughout the Harlem Renaissance, Fisher pursued an active career as a physician in private practice, a roentgenologist, and an X-ray technician. He published several scientific articles, such as the "Action of ultraviolet light upon bacteriophage and filterable viruses," and contributed his work to the NAACP before he died.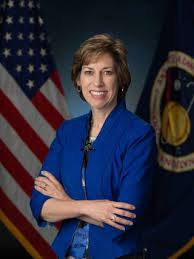 Ellen Ochoa (1958-present)
Ellen Ochoa was the first woman in space and Johnson Space Center's first hispanic director and second female director. Ochoa joined NASA as a research engineer at Ames Research Center, then was chosen as an astronaut for JSC and logged 1,000 hours in orbit. Ochoa graduated from San Diego State University with a B.A. in physics and a doctorate in electrical engineering from Stanford. Ochoa is the co-inventor on three patents for optical inspection systems, was the head of the Intelligent Systems Technology Branch at NASA's Ames Research Center and received NASA's highest award, the Distinguished Service Medal. She also earned the Presidential Distinguished Rank Award for senior executives in the federal government.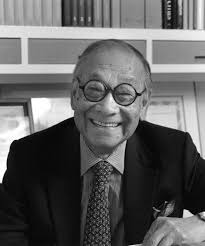 I.M. Pei (1917-2019)
Ieoh Ming Pei was a Chinese-American architect who is widely considered to be one of the greatest modern architects. Some of Pei's most notable works are the John F. Kennedy Memorial Library, the Rock & Roll Hall of Fame and Museum, and the famous glass pyramid at the Louvre in Paris that left behind a legacy that "combined high design and corporate success with international impact." His numerous contributions have been recognized with the Pritzker Architecture Prize, the AIA Gold Medal, and the Royal Gold Medal of the Royal institution of British Architects.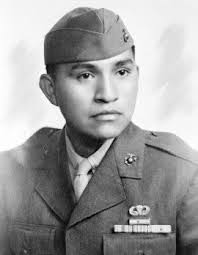 Ira Hayes (1923-1955)
Ira Hamilton Hayes was a Pima Native American, enrolled as a member of the Gila River Pima Indian Reservation, and a United States Marine during World War II. During the war, Hayes and five other marines fought on the Pacific island of Iwo Jima and raised the U.S flag at the top of the island under heavy fire. This movement was caught on film and became one of the most memorable moments from WWII. Hayes was commemorated in art and film before and after his death, and was awarded the Medal of Honor for heroism in the Republic of Vietnam on June 16, 1966.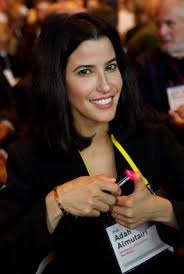 Adah Almutairi (1976-present)
Saudi Arabian scholar, inventor and entrepreneur, Adah Almutairi is a professor of pharmaceutical chemistry at the University of California, San Diego, affiliate faculty in the departments of Bioengineering and NanoEngineering, and Director of the Center for Excellence in Nanomedicine and Engineering in the Institute of Engineering in Medicine. Researchers in the center are creating nanoparticles that promise new levels of precision in treating disease. Almutairi has a Ph.D. in materials chemistry with a focus on electron delocalization and molecular structure and has used her knowledge to develop tools for the future of biology and medicine. So far, Almutairi has researched biomaterial enhancement of stem-cell transplant efficiency for vision loss and chemically amplified response strategies for medical sciences, as well as introduced the first polymeric nanoparticle which can safely penetrate living tissue; developed the first near infrared-degradable polymer, which enables precise remotely controlled delivery of molecules; created an activatable MRI agent that has expanded the scope of MRI to convey information at the cellular and molecular level; and designed a polymeric nanoparticle that enables delivery to the cytoplasmic matrix in order to help living functions in the body when exposed to degradation. Almutairi holds over ten US and international patents and has received awards such as the phRMA foundation award, Young Investigator Award, and more.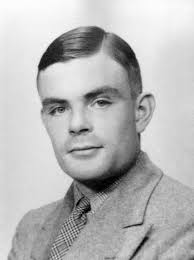 Alan Turing (1912-1954)
Alan Mathison Turing was an English mathematician, computer scientist, logician, cryptanalyst, philosopher, code breaker, theoretical biologist, strange visionary, and a "gay man before his time," biographer Andrew Hodges said. Turing invented modern computing and conceptualized & created a scientific test for confirming artificial intelligence. During WWII, Turing broke the code for the Nazi Enigma machine, which the German government used to send encrypted messages to military officers around the globe. By enabling British intelligence to decode Enigma, Turning allowed the Allies to defeat Adolf Hitler.