Passion For Fashion
In the fashion-troubled halls of Allen High school, one boy stands above the rest. In his six-inch heels, Lee Haskett sets a truly fabulous example for his fellow students as a true fashion icon. Not only does his day to day 'fit stand above the rest of the school, Haskett has a talent: making dresses. 
"My first dress was not even a dress, it was a pair of shorts that I made for myself," Haskett shared, "I am all self taught through trial and error."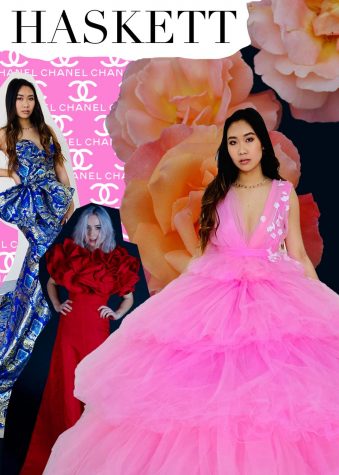 Despite being self trained, Haskett has big ideas. Even though he's still debating the idea of opening his own fashion business, it's clear to Haskett that he wants to go into high class fashion, and get an education in fashion and design. 
"I will probably join one of the major fashion houses like Chanel or Dior or John Gutireer, Versace," Haskett said,  "Just climb my way up into one of those chief executive creative director positions- that's what I'm thinking about now because making my own business is extremely hard, but maybe later in life when I get more educated."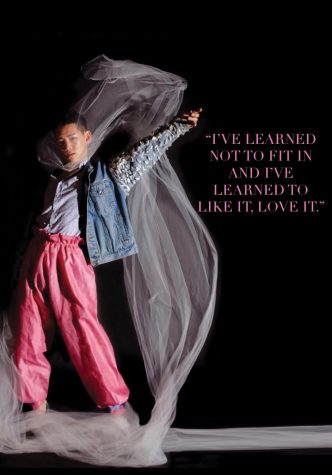 Haskett has said that while he's not opposed to creating custom pieces for events like prom, the price of said pieces would be incredibly high. While the style of dress he creates are all original and unique, he has several inspirations that lent to the development of his exceptional design skills. 
"Lady Gaga was one for a long time because she didn't care what she did," Haskett said, "But uh, Chanel has always been my favorite because its all so classy and elegant- I like more classical styles than modern trends."
Having a taste for classic fashions, Haskett can often be seen flaunting his sense of style with Loubitan red bottomed shoes. Pushing the boundaries on originality, his flair for design lends itself in both his art and his personal sense of style. While his sense of style led to some bullying in his younger years, he embraces the beauty and expression that not all high schoolers can. 
"[Allen is] extremely trendy and very basic I should say," Haskett said,  "Because we're high schoolers, we want to fit in. But I've learnt to not fit in and I've learned to like, love it."