Reach for the STAARS
Even though STAAR testing requirements were waived for the previous school year, information surrounding the State of Texas Assessments of Academic Readiness is still important. Contrary to popular belief, it's possible to become exempt from taking STAAR tests only if you have attempted it at least once. According to the Texas Education Agency, high school students can use other test scores such as SAT, ACT, PSAT AP, and IB scores to substitute taking the EOC Exams, only if students failed their first attempt on an End of Course exam.
Choosing to use a substitute assessment instead of taking the EOC could cause students to miss out on Eagle Scholars, and happens "on a case-by-case basis," according to Allen High School testing coordinator Troy Lemons. 
Section 101.4002 of the Texas Administrative Code states that a student at any grade level is eligible to use a substitute assessment as provided in the chart in subsection (b) of this section if the student took an approved substitute assessment and received a passing score. A student can only use a substitute assessment if they have taken the EOC at least once.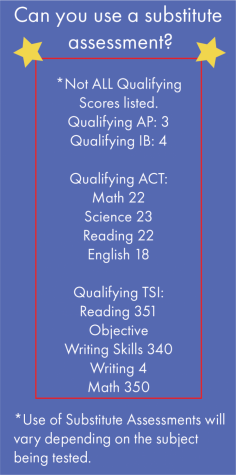 "For a student to use an AP or IB exam score to substitute for an EOC score, the student has to have attempted the EOC at least once," advanced academics coordinator Shelly Holmes said.
One reason many students do not use substitute scores after attempting the EOC is because of how late in the year AP and IB exams are administered
"We are required by law to administer the U.S History EOC to eligible students who are present during the testing window," Holmes said.  "Since we do not have AP U.S history scores until July, and we don't have IB scores until after the student graduates, this is too late to offer a U.S History EOC exemption ahead of the actual EOC."
However, Many students rarely have to consider using a substitute assessment, because almost all students pass the EOC's. Specifically, the U.S History EOC. 
"We also very rarely have kids not pass the US History EOC, and the ones who do not pass it are not usually kids who take the AP U.S History or IB History of  the America's exams," Holmes said.
For more information on using substitute assessments to become exempt from the EOC's talk to a counselor, or reach out to Troy Lemons, located in the back of the College and Career Center. 
Editor's Note: 
At the time of posting this story, STAAR Assessments for this academic year are still scheduled to take place for students in May 2021.
About the Writer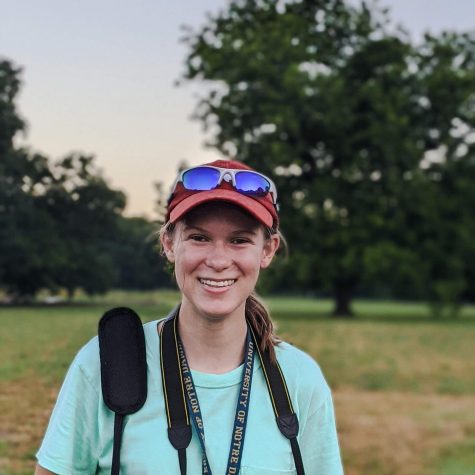 Meghan Holloran, News & Commentary Editor
Senior Meghan Holloran loves music and anything Lorde. She enjoys playing video games in her spare time and taking photos. She is a member of UNICEF and...