Blue Bell: Updated
Blue Bell Creameries is the fourth highest-selling ice cream brand in the United States as a whole and the second largest manufacturer of ice cream in the United States, available in 23 states.
In 2015, Blue Bell Ice cream was reported to have a listeria outbreak. Listeriosis is a life-threatening infection caused by eating food contaminated with the bacterium (germ) Listeria monocytogenes (Listeria), mostly affecting pregnant women and their newborns, adults over 65 years of age, and people with weakened immune systems.
Based on information gathered, it was reported that particles at the plant may have carried listeria and washed into the building's drainage system, gone through the room's drain and settled on the clean equipment, infecting the ice cream with listeria. Because of this outbreak, Blue Bell recalled eight million gallons of the dessert and ceased production, and  was accused of manufacturing ice cream products in unsanitary conditions. 
Through further investigation, the FDA found that the company failed to follow standard practices to prevent contamination, that they repeatedly found listeria in their Broken Arrow facility two years prior to the 2015 outbreak, and that their main production machine in their Brenham, TX facility was contaminated with listeria as well.
On May 1 2020, Blue Bell Creameries pleaded guilty to two misdemeanor counts of distributing adulterated ice cream products and paid a criminal fine and forfeiture amount totaling $17.25 million. In addition to that Blue Bell also agreed to pay an additional $2.1 million to resolve civil False Claims Act allegations regarding ice cream products manufactured under insanitary conditions and sold to federal facilities. The total $19.35 million in fine, forfeiture, and civil settlement payments constitutes the second largest-ever amount paid in resolution of a food-safety matter. Furthermore, the company's former president, Paul Kruse, was charged with being connected to the attempted cover up of the unsanitary working conditions of the factory and was charged with seven felony counts related to his alleged efforts to conceal what the company knew about the listeria contamination.
"American consumers rely on food manufacturers to take necessary steps to provide products that are safe to eat," said Assistant Attorney General Jody Hunt of the Department of Justice's Civil Division. "The Department of Justice will take appropriate action where food manufacturers ignore poor factory conditions or fail to abide by required recall procedures when problems are discovered."
About the Writer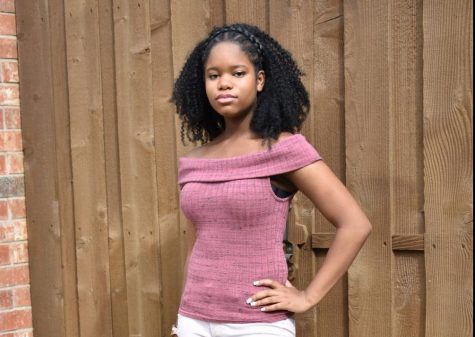 Kennedy Jackson, Editor-in-Chief
Senior Kennedy Jackson, or KJ, cares deeply about community and black pride. She uses her free time for writing, photography, and reading & watching...