Dallas Mavericks V. Atlanta Hawks basketball preview
Feb. 1 holds the date of the first basketball game of the year between the Dallas Mavericks and the Atlanta Hawks. With the Mavericks' total points of 5458 and the Atlanta Hawks total points of 5224, along with their current losses, it's unlikely that the Hawks will win.
The most prominent players in the line-up for the Mavericks are point guard and small forward Luka Doncic, power forward and center Kristaps Porzingis , small forward and shooting guard Tim Hardaway Jr. ,power forward and small forward Dorian Finney-Smith , and point guard Jalen Brunson. While the players for the Atlanta Hawks are point guard Trae Young , power forward and center John Collins, shooting guard Kevin Huerter, and small forward DeAndre Hunter, and with these players it's not impossible for the Hawks to win. Especially with the record that out of the 76 regular season games the Hawks have faced off against the Mavericks, the Hawks have won 43.
Doncic and Young are two important players in this game. The two opposing players are very close in skill and stats with Doncic's points per game currently resting at 24 and Young's at 22.6. Doncic does inch a little higher than Young when comparing their performances but both are in the top five scoring and assists per game. If nothing else, watching those two play against each other is sure to be entertaining.
Unfortunately for the Hawks, they are still 2nd to last in the NBA with a record of 12-35 in the 2019-2020 season. Their chances are not good against the Mavericks' 29-18. The Dallas Mavericks have a strong bench with players that have plenty of experience playing significant minutes in a game, and while the Hawks have strengths of their own they are a bit lacking in their defense. For a better chance of victory they should improve that as well as strengthen their shooting guard, center, and bench players.
About the Writer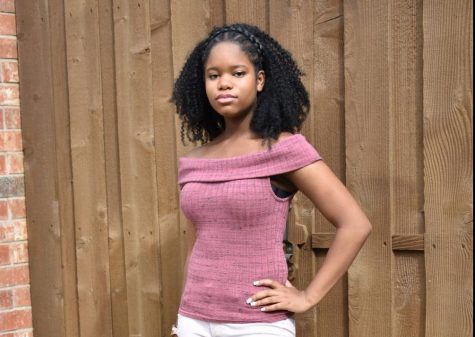 Kennedy Jackson, Editor-in-Chief
Senior Kennedy Jackson, or KJ, cares deeply about community and black pride. She uses her free time for writing, photography, and reading & watching...