Cash Me Outside: Meet the Moneymakers of CASH Club
One might expect that the first impression of CASH club would be a few students huddled around computers trading cryptocurrencies and not talking to anyone. Truth is, the reality offers more than initial expectations. Senior Amrik Mohanty, founder of the Allen High School chapter of CASH club, greeted everyone warmly and began his presentation on the topic of the meeting: risk management. 
Mohanty's presentation was truly interesting and his engaging style of speaking will likely help others to learn a little bit more about low and high risk investments. 
"CASH Club is a nonprofit organization started in Plano, by kids at Plano East High School. There are 15 branches throughout the Dallas area. I started the Allen chapter," Mohanty said. "Our goal is to educate kids on how to invest in the stock market, and we do that with a fantasy investing app called Invstr. It emulates the real market, so even though you're not investing real money you're making the same returns as if you were."
At every meeting, Amrik Mohanty starts out explaining the curriculum in a PowerPoint, provided by CASH Club and towards the end of each meeting members play review games on what they learned and talk about rankings on Invstr.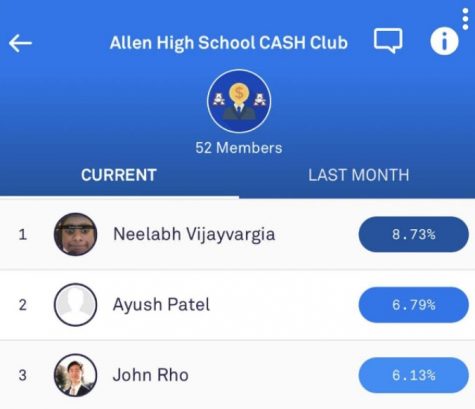 "[Invstr] is difficult to [learn] at first. Mainly because there are terms within the app that require knowledge before you can use them, but we hope to be able to teach [students] that come into CASH Club exactly what these terms mean," senior and Vice President of CASH Club, Vardaan Bhat said. 
Invstr is free to use, and it's optional to upgrade to premium. According to the website, It's also possible to win a few prizes. CASH Club competes against other players in the Allen chapter on Invstr. In addition, Allen competes against all the other CASH Club branches as well.  
"We have 50 members in our league, and [then there's the all branch] league [which has a] few hundred [people]," Mohanty said. "So there is a lot of opportunity to compete with other people.
Even if a career in finance isn't for everyone, CASH Club strives to educate everyone in financial literacy, through fun and interactive ways.  
"When I was a freshman I didn't know anything about finance," Mohanty said. "Even if you don't want to go into finance, like I want to be a doctor, it's still a very valuable asset." 
When people think of finance, they think math. But there's more to finance and investing than meets the eye. 
"It requires [a minimal amount of] math. The math needed is at the middle school level," Bhat said. "Finance is more about common sense and learning how to apply certain skills you've learned."
CASH Club doesn't strictly rely on powerpoint to get their message across. The club uses a variety of ways to educate their members on important financial topics, without boring them to sleep. 
"One thing I really like [about] the club is how it's laid back but we are still educating people. Invstr makes it more of a game, rather than just a boring finance class. That's what differentiates it from other things people can use to learn finance," Treasurer Pranay Srivastava said.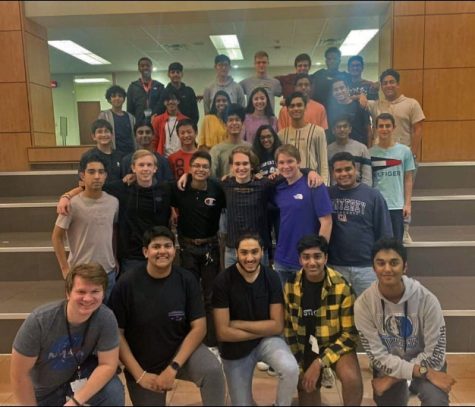 Members agree that CASH club is more than just investing in Invstr. it's about the learning process, making friends, and improving one's investment knowledge.
"I love the hands on approach, mainly because when learning finance and more complicated subjects, strictly [using books to learn] doesn't help that much," Bhat said.
Not only has CASH club made finance interesting to learn in an inviting environment, but it also doubles as a life skill later on in life. These finance skills can be used when buying a car or real estate.
"Investment is something that anyone can do, as long as you're willing to learn and put in the effort it can be an additional source of income in the future," Marketing Director Ashvvath Vijay said. "We are trying to teach people that investing is not that hard. It's not something that only smart people can do, anyone can do it." 
CASH Club meets every Monday at 4:25 pm, in A104. Be sure to sign up for their remind @cashallen and check out their Instagram, @cashclub.allen
About the Writer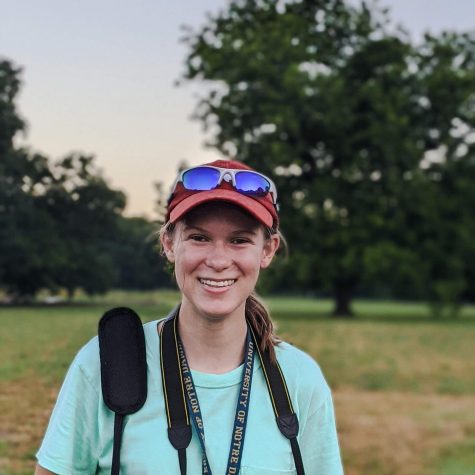 Meghan Holloran, News & Commentary Editor
Senior Meghan Holloran loves music and anything Lorde. She enjoys playing video games in her spare time and taking photos. She is a member of UNICEF and...