How to Get a Job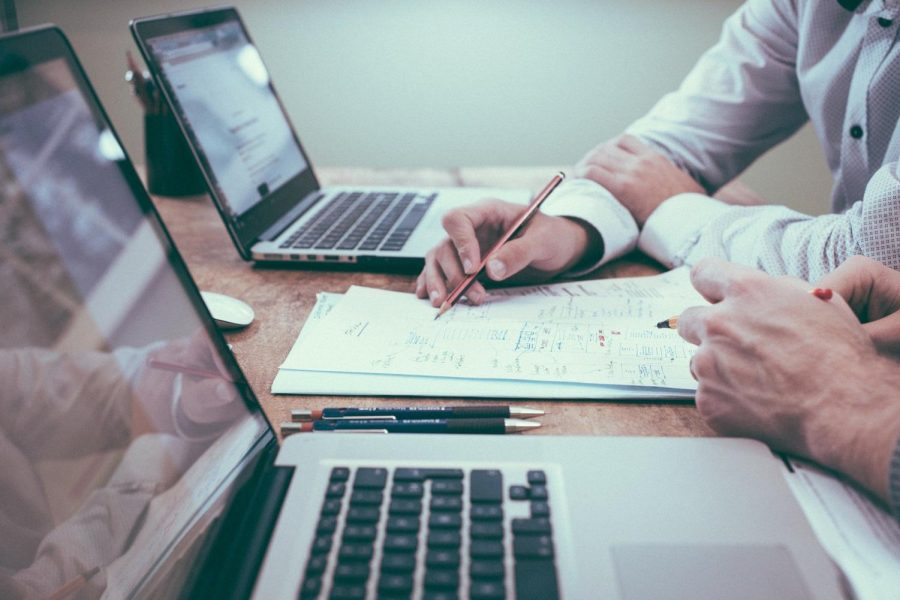 Applying for a job can be a tiring and nerve-wracking process. Although some Allen High School students are currently employed in various jobs, some have never held or applied for a job before. A local employer has advice for those high school students looking to enter the job application process.
"A good interview [is important] for sure," Assistant Store Manager Morgan Nobles said. "Anybody can write anything on paper, and whereas it may look great, but seeing someone face to face…may put the resume to shame."
Nobles is part of the management of the local American Eagle Outfitters store at the Allen Premium Outlets. Besides her duties as a store manager, she also conducts some of the interviews of job applicants during the hiring process.
"If it's seasonal, we'll usually only do one interview, but if it's something more full time, more long term, I might do an interview and then another manager might do a second interview to follow up," Nobles said. " [Then] we decide if we're going to bring them on board or not, and then we reach out to that person and just offer them the position."
For students applying during high school, a lack of experience and short resume can be offset by an exceptional interview. Since high school jobs are entry level jobs that don't require degrees, experience is not as much of a concern.
In an interview with Business Insider, Fingerpaint founder Ed Mitzen stated that employers hiring applicants new to the job market are more concerned with getting to know the applicant as a person rather than an impressive resume.
"I always think it's great if you can put on your resume things that are a little bit unique," Mitzen stated. 
Another piece of advice addresses how job applicants should conduct themselves during an interview. As high school students may not have an exceptional resume, the interview helps to distinguish applicants that fit the profile employers are looking for from the others.
"First off in an interview, high energy [is important], Nobles said. "[As well as] them potentially taking over the interview and really just going with the questions and me just being able to piggyback off of it."
Confidence is an important trait to display at an interview, and applicants should not be afraid to take initiative in an interview. As well, Nobles said that applicants that can keep up with her when she's walking with them also give off a good impression.
Mitzen agrees, and he said that he looks for applicants that can get past nervousness to appear excited and engaged during an interview. When someone is reserved, he stated that "it's challenging" for the interviewer.
Employers also look for applicants with respectable qualities, particularly honesty. Applicants that seem responsible and trustworthy have a better chance of getting the job than applicants with questionable attitudes and values.
"I would say, honesty and loyalty are huge, [and] I feel like if you have those it will get you a lot of places," Nobles said on advantageous traits. "Good attitude for sure, good attitude, honesty and loyalty, integrity."
During an interview, employers ask a variety of questions in order to gauge the applicant's qualities. It is important to be prepared for these questions, but applicants should also prepare to ask questions themselves.
"The desire to want to ask questions about the company or about how we do things is always good," Nobles said.
However, Mitzen also warns that asking about company benefits or one's salary too quickly during the interview process can convey a negative message. Mitzen stated that an applicant should wait until they are offered the job to ask these questions.
Applicants also are encouraged to research which businesses they would like to apply to and to make sure they are compatible with the company and truly interested in working there. Even in high school, a job is an important part of one's life.
"Do your homework on social media about any company," Nobles said. "Ask for advice, ask your parents what you should wear."
According to the advice of employers, inexperienced applicants such as high school students should research the company, appear confident during the interview, and convey a sense of honesty and responsibility. However, it is also important to keep in mind that the job application process is a leadup to the world of employment and is an important step in life.
"Just [do] anything to make sure it's successful," Nobles said, "So when you look back, you don't have any negative thoughts about the experiences you had while working."
About the Writer
Alice Shao, Staff writer
Senior Alice Shao likes listening to metal and classical music whenever she is not practicing violin, playing the guitar, or songwriting for her band Malady...