Disney+ and what it brings to streaming
As the decade comes to an end, a distinct trend has become more and more evident in the world of entertainment: streaming services are rising, and cable is becoming obsolete. Companies such as Netflix, Amazon Prime and Hulu have enjoyed most of the profit with popular TV shows and movies, and continue to push out original and throwback content to keep subscribers hooked. With the growing business of streaming services, other companies have hopped on the bandwagon with their own subscriptions, such as Apple with Apple TV+. One of the most anticipated streaming services coming this fall is Disney+, the giant archive of Disney and Disney owned movies and television.
Disney Plus has been on the minds of fans since its initial announcement in September 2017, and will have content from Pixar, Marvel, Star Wars, National Geographic, and of course Disney. In total, its estimated that the service will have over 7,000 television shows and over 500 movies. The mega streaming service will be released on Nov. 12. The fee is either $7 a month, or $70 a year. While there has been a lot of hype among fans, the question rises: what Disney Plus will bring to the world of streaming.
As of 2019, Netlflix is the most popular streaming service with over 153 million subscribers. While Hulu and Amazon Prime run shortly behind, they are also widely used. But what about when Disney Plus is released? Netflix has had a large selection of Disney as well as Disney owned content, such as "The Incredibles 2" and "Coco", but their contract ends in 2019. Gradually, Disney and Disney owned titles will disappear from Netflix and other streaming services, leaving Disney Plus to be the exclusive central for their content.
Despite this apparent loss, Netflix, Hulu, Amazon Prime, and other services still have a growing multitude of original films and other entertainment companies under contract. To rival this, Disney Plus will also offer many new original shows such as "Falcon and the Winter Soldier" and "Monsters at Work". Additionally, consumers will have the opportunity to purchase a bundle of Disney Plus, Hulu and ESPN Plus in a $13 a month deal, also available on Nov.12. It's safe to say that Disney has sufficiently prepared to enter the game of streaming services. 
Well known TV shows are available on either Netflix, Hulu or Amazon Prime. The current leaders in the world of streaming already have a steady amount of popular, non-Disney related content on their hands. While Disney will draw in many new subscribers with their service, it's improbable that people will drop their Netflix or Hulu subscription. The Disney Plus, Hulu and ESPN+ deal will most likely be one of the most popular deals, so consumers can keep their current subscriptions. For the fans, Disney Plus is a revelation. A haven of exclusive, new and original content, and will undoubtedly rise in the high ranks in the world of streaming services. But for the rest of the world, Disney Plus is probably just going to be another streaming service.
About the Writer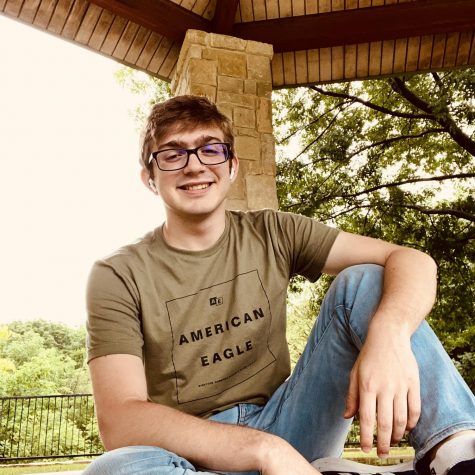 Alessio Haro, Editor-in-Chief
Co editor-in-Chief Alessio Haro enjoys creating comics and taking long walks in his free time. He is unsure what he wants to do in college, but he plans...