The Change in Tragedy
African-American woman Atatiana Jefferson was shot and killed in her own home by former Fort Worth police officer Aaron Dean on Oct. 14. Jefferson was watching her 8-year old nephew when she noticed a figure in her backyard. With no knowledge of who was outside her home, she picked up her registered firearm to be prepared if any attack were to happen. Dean, seeing a figure holding a gun threw the window yelled for her to drop the gun and put her hands up, without announcing that he was a cop. When Jefferson failed to immediately comply, he shot and killed her through the window in the safety of her own house, in front of an 8-year old child.
Black people dying unfairly at the hands of cops is something that has been happening to minority races since 1872, when a case was first reported by the Chicago Tribune. However, this is the sixth person killed by a Fort Worth cop since June. Whether these were accidental or not, it is unacceptable that people should be dying by the hands of those who are supposed to protect them. Not to mention that these residents have previously complained about police brutality near them. Officers should be better trained to try and diffuse a situation by any means before resulting to their weapons. When dealing with life or death, these officers should think twice about using their weapons so hastily and only use it as a last resort.
These events will surely support the belief that is shared by many people of color in America, that they are not safe when it comes to the law— now not even in their own homes. Yet something in this pattern of changed. Aaron Dean resigned right before he was going to be fired and was charged with murder. Police are very rarely prosecuted for fatal shootings of innocent civilians. Based on collected data from Henry A. Wallace Police Crime database, the most common offense across all police arrest incidents is driving under the influence. However, Dean was charged with murder, not even just manslaughter. The fact that this officer was charged gives hope to people who feel threatened by the law simply because of the color of their skin. It enforces the belief that if they are wronged their life would be held to the same standards as everyone else. It gives hope that we are moving closer to a more fair and just country.
About the Writer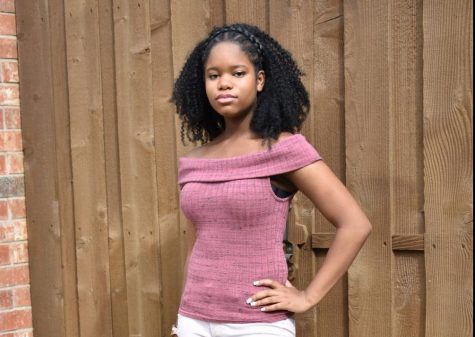 Kennedy Jackson, Editor-in-Chief
Senior Kennedy Jackson, or KJ, cares deeply about community and black pride. She uses her free time for writing, photography, and reading & watching...