How impactful were the trades that went on in the NFL?
With the National Football League season reaching its midway point, certain teams are showing up and proving their worth and capability to reach the playoffs. Many teams will become desperate and make big trades in order to improve their roster before the trade deadline. 
On the other hand, many other good teams will attempt to bolster up their roster for the harsh playoff environment. All three of these scenarios have played out in the past few weeks, with several high profile trades going down.
The Los Angeles Rams traded their number one cornerback in Marcus Peters to the Baltimore Ravens in exchange for second year linebacker Kenny Young — who goes back to California after playing for University of California Los Angeles — and a fifth-round pick. This trade came as a surprise to many people, including myself, since the other Rams cornerback Aquib Talib was recently put on injured reserve for a rib injury, sidelining him for possibly the rest of the season. 
Out of nowhere, the Rams made a second trade, sending two first-round picks for the 2020 and 2021 draft, and a fourth-round pick for this year's All-Pro cornerback Jalen Ramsey. Ramsey will make a big impact for this Rams defense, who rank 21st in the league in points allowed per game, and are tied for ninth for interceptions as a team, according to NFL statistics. Ramsey should be able to help in both of those categories, having nine interceptions throughout his entire four-year career, and being able to lock down one side of the field. With Talib coming back soon from injury, the Rams defense will be something to fear.
The Ravens have already seen a great return on their trade. During his first game as a Raven, Peters ended Seahawks' quarterback Russell Wilson's streak of consecutive pass attempts without an interception at 194 attempts. This trade has bolstered a secondary that was already top performers, consisting of Marlon Humphrey, Brandon Carr and Jimmy Smith, becoming an elite group with the addition of Peters. Their defense is ranked 18th in the league in points allowed, and they are tied for third in rush defense, according to NFL statistics. Although they got rid of a young and promising linebacker in Young, the production and playmaking that Peters can do is something that most teams can't say they have at the cornerback position. 
This season has been very interesting so far, and with the changes that the teams have made, we will see who has what it takes to win it all. 
About the Writer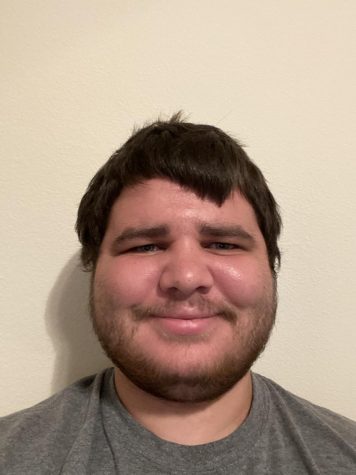 Nicholas Chamness, Sports editor
Nicholas is a big fan of the Chicago Bears, Bulls, and Cubs. He likes to play basketball with his friends and also likes to play video games